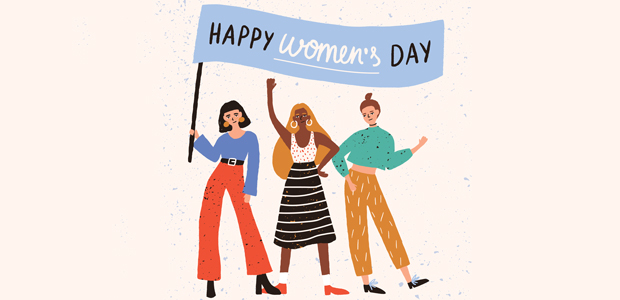 What challenges do female founders face?
In honour of Interntaional Women's Day, Startups Magazine spoke to Veronica Neo, co-founder & COO of dedicated classical music streaming service startup, Primephonic about what challenges she has faced as a female founder.
What challenges have you faced as a female founder in a traditionally male dominated sector?
One of the main challenges female founders face is not being taken seriously and being found to take up space – that is, if you're even able to get in the door in the first place.
Fortunately, I'm one of the lucky ones. I am part of a founding team who are supportive and recognise the needs of its female workforce.
But although gender bias isn't an issue for me, it's still prevalent across the tech industry, with recent reports predicting we won't reach gender equality until 2025.
Thankfully, progress is happening, with the rise in dedicated Diversity and Inclusion (D&I) positions, for instance. But there is still a call for greater diversity and inclusion in the workforce. 
How did you overcome those challenges?
Founding a tech startup like Primephonic, with a female founder helping shape the workplace, has done a lot to overcome these challenges. Also having supportive co-founders who actively promote a culture that values its female workforce through things like remote working and fairer pay is essential. 
Have you experienced any prejudice within the industry?
No, I haven't experienced any direct prejudice, despite what the statistics suggest. When I look at the statistics of gender representation in the industry, it is always easy to be biased and emotional about it. Yet in my everyday life, I work and meet with the most amazing women who have proven themselves to be as successful and strong as anyone else. I do not support a 'boys vs. girls' attitude. I think we are all wired up differently and have varied talents where we can all collaborate, not compete, together. This way, we can progressively move towards a more inspiring industry where every individual can contribute to his or her best ability.
What more needs to be done to encourage more women into the tech industry?
At Primephonic, I represent the voice of women within the management team. Other than caring for my team, I always look for a space to recognise the work of women. In the month of March, we're celebrated Women's History Month with a complete takeover of the platform by awesome, talented women. Every single album featured was music composed or performed by a woman, and we created several special playlists featuring the great female conductors, composers and trailblazers of today, and throughout history.
The industry should not feel the need to promote women because they are women and it would be great to not count them against the diversity quota. We need to give room for recognition and not be prejudiced in giving everyone the same level playing field.
Outside of Primephonic, I ensure I'm a regular face at talks and conference, like Women in Music, which elevate and celebrate the influential and innovative work of women in the industry. Although it's a little far off, I'm also excited to attend the European Women in Tech Conference taking place in Amsterdam, where our HQ is based.
What advice around being a female entrepreneur would you tell your younger self if you could go back in time?
To find what drives you and do that every day. And, when you've found that, make sure you surround yourself with people who want to help and share in this common goal. Being an entrepreneur requires a great deal of resilience and unwavering dedication, so having that initial passion is the key foundation to success.