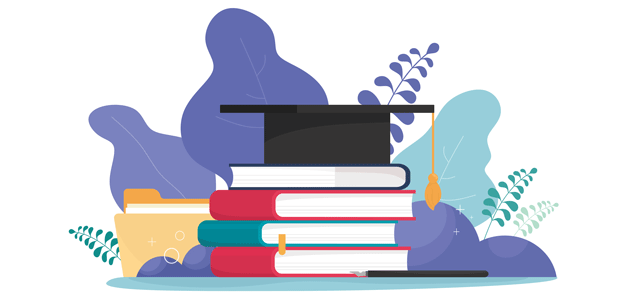 What can we expect in the edtech industry in 2022?
We spoke to Rahim Hirji, UK Country Manager of leading online learning platform and app, Quizlet, who reflected on education in 2021, looked forward to 2022, and offered expert insight into the future of the education sector.
2021 retrospective
How has 2021 and the pandemic changed the way people engage with education?
"What has been interesting this year is that more in-person learning is now taking place, with tutorial groups and peer learning but some universities have continued to offer online lectures as the norm - and I feel that might indeed continue going forward. Even ten years ago, the concept of online learning was alien to many. Synchronous live tutors seemed like a scary proposition to parents of younger students, but they are very much part of the mix at all levels of education now.
What we have found out from the pandemic is that there are some solutions that are equivalent to in-person learning, some are better and some are not a direct replacement but an addendum to learning. I think students at different ages find an arsenal of tools that work for them. Some might skew heavily towards textbooks and worksheets, while others use digital tools like Quizlet and watch recorded explanations at their own pace.
Over the past year, we have been engaging with students on campus at universities. Quizlet Education Advisors have been supporting peers on their courses by sharing learning tools and learning sets with one another. One of the things that emerged strongly from Covid was how students worked closely with their peers to be able to learn together - and this was our way of supporting that."
How has the increased adoption of edtech changed the way students engage with education?
"There are three ways that edtech has emerged over the last two years; firstly edtech has been legitimised as "a channel for education". Students can now access quality instruction, pre-recorded videos and lessons, and live tutoring and take tests; secondly, students are being offered opportunities to learn in different engaging ways, from practising to mastery and gamified learning to blended approaches; and finally, students are using edtech as a tool to drive their learning further. That's not to say that students weren't doing it before - they are now doing it more so now than they did before."
Is edtech the future of learning?
"Technology will feature heavily in the delivery of education and as part of the learning process. As long as edtech adds to the learning outcomes of students, teachers will use technology to support learning - and students themselves use the technology. There is always a place for learning. What I personally think will be a strand of the future of education is personalised learning. Catering for different learning styles, speed will be a game-changer within education as the technology and content both adapt to the user's specific needs. That's front and centre of how Quizlet is thinking about learning."
"I'd also like to draw an analogy to other adjacent industries where tech has become infused within their industries. In Fintech, technology has become central to transactions and has streamlined the process but the industry still exists. In health technology, we have the ability to get our DNA analysed by spitting in a test tube and sending it off for analysis - or even speaking with your doctor via an app. When the internet first came about, everyone thought that e-commerce would take over physical retail, and while it has transformed the landscape, physical commerce still exists. I see similarities with edtech; in some segments, we will see limited usage - in others, it will be central to the learning.
What does the education sector need to do to help students in 2022?
"The education sector across the board has suffered from lack of funding, and that has hit institutions really hard, especially when it comes to digital tools. The pandemic was a bit of a reboot as governments and institutions saw how digital education can provide outsized benefits in education. The education sector now needs to embrace digital modes of learning, tools, and curriculum to support a new way of learning that is emerging. We can start slowly, but offer supplementary material, then evolve to blended or hybrid learning, but the real power for institutions will happen when education material is built for new models and not just as an afterthought."
2022 and the future
Is remote learning the future of education?
"Remote or hybrid learning can be effective in some modes of education. While people may not want their children to be taught remotely from day one of school, if access is an issue, remote could offer the best options. Some parts of remote learning can be effective. For example, follow up peer coursework and self-directed learning might be best suited to a remote environment, and live instruction in smaller groups might be best suited to in-person learning. I think the future lives in this hybrid, technology-infused state of education, where the classroom is flipped and delivered in multiple modes. The benefits of hybrid and manifold, from setting the pace of your own learning to being able to access different learning modes providing a level of equal access for all learners, no matter their location or circumstances."
What impact do you think edtech will have on traditional education in 2022?
"Although we haven't seen a slowdown in adoption, I think we will start to see an escalation in edtech and related technologies in and out of the lecture hall and classroom worldwide. This will look very different in developing countries to ones where the internet is always on but I believe there will be incrementally more usage of edtech in 2022 with companies like Outlier and Multiverse offering something new to learners over and above the traditional MOOCs. I think we will also see more usage in schools with vehicles like Microsoft Teams and Google Classroom a norm in many schools now. We will also see tools like Quizlet become a trusted partner in the learning process from secondary to tertiary to life-long learning. "
What are a few key benefits of online learning vs. traditional educational practice?
"Online learning has the capacity to deliver standardised quality content at scale. It also broadens the scale of learning to an almost limitless audience. By disseminating lessons delivered by qualified educators to a large number of learners, distance and online learning open the playing field for those in remote locations and for those who are unable to travel or access physical education facilities. Lastly, with personalised learning through the use of AI, edtech has the ability to diagnose students' initial learning levels and assign students to instruction and exercises of appropriate difficulty.
What's next for Quizlet in 2022?
"Quizlet, at its heart, is a tool that supports all students, learning all subjects, at all levels. We plan to continue going all-in on personalised learning through innovative technology, including AI, machine learning, and NLP. We will continue our growth internationally, working to meet the needs of students around the world, and working to better understand how we can help more."