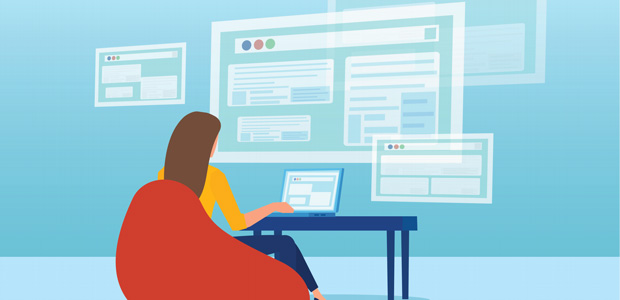 What is the biggest barrier when it comes to remote working?
As the nation continues to work from home for the most part, new research reveals that a quarter (24%) of those currently working from home say maintaining communication with colleagues is the biggest challenge they have faced while working away from the office.
The research, conducted by business telecommunications provider, 4Com, delves into the UK's attitudes towards working from home, revealing the biggest challenges and if working from home is a viable solution long term.
With this research in mind, Mark Pearcy, Head of Marketing at 4Com, offers insight into the prospect of long term remote working and how business owners and managers should adapt. 
"COVID-19 has presented a threat to human life on a scale we have never seen before and has completely transformed the way we live our lives, including the way we work.
"Although lockdown restrictions are starting to ease, remote working is set to be the future for many, especially for those who can do their job away from the office. As we adapt to this new way of working, we expect remote working to be a necessary benefit for businesses to offer staff, especially when searching for new hires.
"We conducted research into the future of home working and found that many believed the biggest challenge in adapting to working from home is maintaining communication with colleagues, with nearly a quarter (24%) naming this as the biggest barrier to success while working from home. This was closely followed by social interaction (20%) and maintaining a good work-life balance (16%).
"The office is a very collaborative and interactive space, and it's clear from our research that this is what the nation struggles with most while home-working. It can be extremely difficult to maintain effective communication while working apart, but as a business, it is your duty to ensure that colleagues are able to do this so that workflow continues and nobody feels isolated during this time.
"However, our research also found that one in five (19%) workers didn't think their employers had sufficient technology to support remote working long term. This is a big chunk of the workforce who potentially don't have the right framework to sustain long-term working from home and it's up to businesses to address this.
"Often, this will come back to communication. There needs to be clear and transparent guidance and advice in place to support employees in gaining access to the right communication channels and technology they need to carry out their work and interact with colleagues. That said, with communication being named the number one challenge when it comes to home working, this is perhaps the most difficult practice for business owners and managers to adapt to.
"For those looking to implement long term remote working structures within their teams, we would advise investing in building robust communication channels with the right tech to support them. This really is the foundation of better team cohesion and will make any change management that bit easier.
"Although each employee is different and this isn't a one-size-fits-all approach, our research does suggest that remote working could be a viable long term solution that won't necessarily affect the wellbeing of employees, as long as businesses make a conscious effort to combat the challenges faced while working from home, such as communication and interaction. If businesses can tackle the communication challenges, there's no reason why working from home cannot become a permanent fixture in many offices."
To find out more about the advantages of video conferencing in maintaining communication with colleagues, click here.