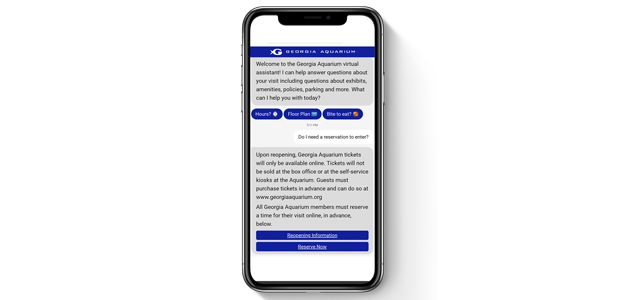 What are your favorite tourist attractions doing to innovate after Covid?
After over a year of anticipating the return of travel and tourism, it seems this summer we'll finally start to see local attractions in cities across the US return in near full-swing. However, the tourism landscape that we're returning to is not the same one that we left frozen at the starting line last summer: travelers' priorities and needs have changed to reflect the new safety-conscious environment, and with the surge of new tech solutions released over the past year, their preferences have evolved to expect more seamless, automated, contactless systems and processes.
In light of these shifts, tourist attractions, destinations, and historical sites should be looking for ways in which AI technology can help them attract visitors, maximise existing staff efficiency, influence on-site purchase decisions, and optimise their customer data.
Implementing 24/7 systems
During the last full tourist season we experienced before the onset of the COVID-19 pandemic, concerns like sanitation, physical distancing, and other health-conscious measures were not a major consideration for travelers. This year, attractions' customised COVID responses and modified operating procedures are a major communication tentpole that visitors will need to be notified of as efficiently and seamlessly as possible, and at scale.
As tourist attractions and local destinations look to entice new visitors as well as maintain their long-time loyal customers, they will need to communicate health and safety information as early and often as possible during the planning part of their trip process. To do so, messaging technology and AI-powered assistants will be an important part of making sure visitors get their questions answered not just during pre-planning, but at every stage of the customer journey.
For tourist attractions that serve visitors from all over the world who plan their trips from multiple different time zones, having a system that can answer customer questions 24/7 is not just efficient, but also helps provide a positive customer experience and foster brand affinity. According to a recent survey by Liveperson, "travel and entertainment companies using automation, AI, and chatbots see their customers recommend them 10-15% higher on average," which shows that a company's ability to answer urgent questions swiftly and accurately matters to customers.
Going Contactless/Cashless
Another important way that tourist destinations can use AI technology to maximise on-site revenue is through contactless payment systems integrated into conversational messaging channels. This ensures that customers' decision-making processes are simple, streamlined, and safe. Contactless payment systems will grow in prevalence and with the adoption of this payment method, we'll start to see contactless payments like Apple and Google Pay be integrated at all touch-points, even through voice assistants.