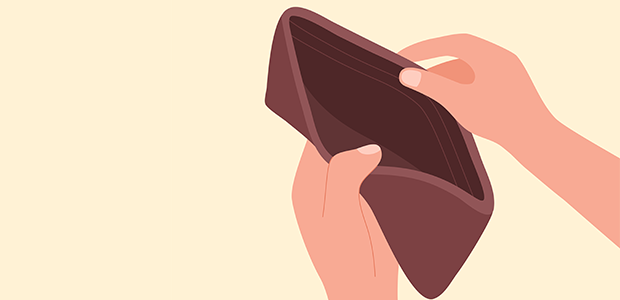 WeWork forced to file for bankruptcy in US
This move marks a significant downturn for an entity previously hailed as a revolutionary force in workplace environments, with a one-time valuation of £38 billion.
The bankruptcy declaration serves to shield WeWork from its creditors and landlords while it undertakes the complex task of restructuring its considerable debts. Currently, the company's valuation has plummeted to under £40 million based on the latest trading figures.
The implications of the bankruptcy are predominantly felt within the US and Canadian operations. However, WeWork has confirmed that its co-working spaces, including those in the UK, remain functional. Despite this assurance, the company has reportedly commenced the closure of a London office situated along the South Bank amid financial reorganisation efforts.
As of June's end, WeWork boasted more than 700 global locations and approximately 730,000 members. Despite this extensive reach, the company's financial health has been deteriorating, with substantial liabilities on its balance sheet. In a recent statement, Co-Founder Adam Neumann expressed his dismay over the company's trajectory since stepping back in 2019.
Neumann commented: "As the co-founder of WeWork who spent a decade building the business with an amazing team of mission-driven people, the company's anticipated bankruptcy filing is disappointing. It has been challenging for me to watch from the sidelines since 2019 as WeWork has failed to take advantage of a product that is more relevant today than ever before. I believe that, with the right strategy and team, a reorganisation will enable WeWork to emerge successfully."
Founded in 2010 with Adam Neumann at the helm, WeWork became synonymous with a modern, communal working ethos, distinguished by amenities like complimentary beverages and a vibrant aesthetic. However, the brand's allure suffered a blow following a failed attempt at a public listing in 2019, leading to Adam Neumann's departure. The ensuing global shift to remote work during the pandemic exacerbated WeWork's difficulties, resulting in losses exceeding £800 million in the first half of the current year.
In response to its financial woes, WeWork has been actively divesting segments of its operations and attempting to revise lease and debt terms. The company's substantial deficits and internal transactions have attracted extensive media scrutiny, culminating in a dramatised portrayal in the Apple TV Series "WeCrashed."
Investors harboured concerns over the intertwining of Neumann's personal finances with WeWork's strategic decisions, particularly his ventures into areas like leisure and entertainment. Recently, WeWork informed its investors of its decision to halt loan repayments amid escalating negotiations with financiers and landlords. SoftBank, the Japanese technology giant and a principal investor, has historically infused billions into WeWork, despite its consistent financial underperformance. 
Nick Parminter, CEO and founder of Class35 commented on the demise: "WeWork has long tried to defy the rules of business and it's catching up with them. In many respects, WeWork is a barometer for the groundedness of the venture market - just as their charlatan valuation marked the apex of reality distortion and ridiculousness, their demise marks the growing gravitational pull of business reality in venture-backed companies. It shouldn't be a surprise to anyone that the key to running a successful property business is optimising yield by managing operating costs and retaining tenants."