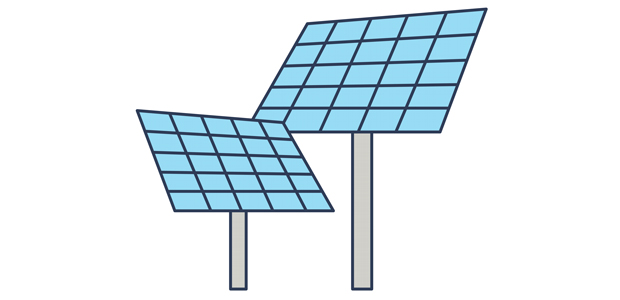 WESAF – A sustainable solution
The road to developing, catalysing and scaling a sustainable energy business is an eventful, long and can be a frustrating one. I know because I am travelling on that journey right now. For me it started four and half years ago when I purchased a 322 hectare site in Cameroon with a vision to establish it as a production park for biofuels.
My firm belief is that biofuels are starting to be and will be central to transitioning Africa's energy provision. The sustainable production of biofuels will be key in decarbonising the transport and fuel sectors on the continent. I see the opportunity to use my site to be part of this journey but also as something that is commercially repeatable and can access global markets (particularly for aviation and marine fuels).
With the site purchased the next part of journey was to find the right partners to support the plans. I've been fortunate to have been joined by local and global partners as the project has taken shape. The team now includes industrial and engineering giants like Siemens and Praj, as well as the International Renewable Energy Agency. Our plans are in place and ready to go, with a senior leadership team identified and active.
For WESAF the key next step is the next round of funding. I've been my own investor date, acquiring the land, creating the team and the plans but now the heavy lifting starts and we're looking for £25 million to develop the next phase. Like any fundraising process, it has its ups and downs and I now need three things, which I list below in some detail because as I travelled and met fellow sustainability entrepreneurs along the way I've realised they have similar needs:
Direct investment to the project – I'm looking for a mix of loan and equity funding - Direct investment will allow companies to be part of the wider impact story of the project location and the social development.  While making sure the security of biofuel supply, investment would also prove an attractive holding as we scale to multiple projects

Future supply agreements - a formal off-take (guaranteed future purchase) would accelerate project funding and allow WESAF to increase capacity to meet individual demands.

Industry partnerships - this is to develop industry awareness on the importance of drop in fuels , carbon pricing and offsets as key actions to decarbonise the sector
There is a commercial opportunity here as well as a chance to be part of the solution for a sustainable future and crucially for me the project will catalyse social development and regeneration of the whole community. If you want to play a part then do connect with me via Marvin.Tabi@wesaf.co.uk or learn more at www.wesaf.co.uk