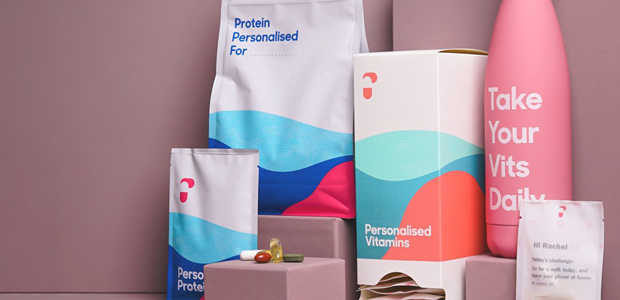 Wellness startup challenges big pharmaceuticals 'one size fits all' approach
Bespoke protein and vitamin provider, Personalised Co, has announced the launch of its £300k funding round on Seedrs, to support its rapid growth. Following a successful round in 2019, this latest campaign has already secured over half of its investment target in its early stages.
Now, Personalised Co is inviting even more fans, customers and health enthusiasts on its mission to help people find the right nutrition for them.
Launched in 2018, Personalised Co is on a mission to shake up the health and wellness industry, offering an alternative option to the big pharmaceutical brands and stores that overwhelm consumers with choice.
With 74% of adults in the UK deficient or suboptimal in a number of vitamins or minerals, Personalised Co is passionate about making personalised supplements accessible and affordable for everyone.
Based on algorithms designed by their in-house nutritionist team, Personalised Co's simple online quiz recommends bespoke vitamin routines to maximise their customers overall health and happiness.
2020 has seen significant milestones for the business, such as adding a new major category - personalised vitamin pouches to its offering. In addition, Personalised Co enjoyed its busiest period yet, delivering personalised goods to 1,500 households in one month. This latest investment will allow the business to increase daily order capacity to over 3,600 and increase their value to customers' everyday lives, by launching new initiatives such as the Personalised app. This will give users better management of their subscription and orders, with the option to retake the personalisation quiz, apply for regular blood testing kits and set their habit and lifestyle goals.
Sam Zappi, Founder at Personalised Co says: "We're building the future of health and wellbeing, so I'm delighted to see such interest in our crowdfunding campaign, and would like to welcome even more investors on board.
"This latest funding round marks an important step in levelling up our operations and significantly expanding our categories to include products such as CBD, Collagen and Nootropics. People everywhere are eager for better nutrition and to be confident they're making the right choice - and at PersonalisedCo we're eager to give it to them".