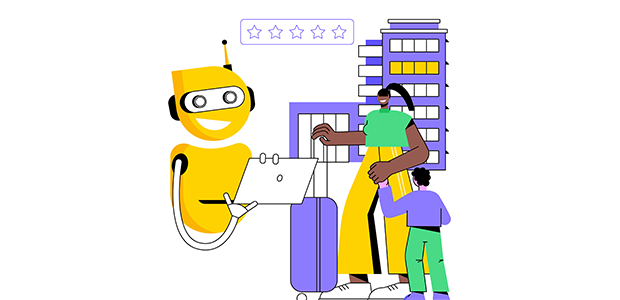 Weeva Unveils New AI Capabilities at Phocuswright Conference
At the Phocuswright Conference, Weeva unveiled its plans to become one of the first sustainability management platforms in the travel and tourism sector to harness generative AI technology.
Weeva's Chief Technology Officer, James Lever, made the announcement during a presentation at the conference's Innovation: Launch stage, where he also demonstrated the beta version of the platform's new features. Lever highlighted the growing need for sustainability in the industry, stating, "Travel and tourism companies are under intense pressure to ramp up their sustainability efforts – from consumers, from investors, and increasingly from regulators. But despite their best intentions to rise to the challenge, many of them have absolutely no idea how to start. Through our new AI-powered capabilities, we aim to make it easier than ever for businesses to start – and succeed – on their sustainability journeys."
In addition to this development, Weeva was named as one of PhocusWire's Hot 25 Travel Startups for 2024, a recognition for innovative firms poised to impact the industry significantly.
Weeva, an award-winning Software-as-a-Service (SaaS) platform, is specifically designed to make advanced sustainability management accessible to the travel and tourism industry. The integration of generative AI is set to elevate Weeva's functionality, guiding users through the process of becoming more sustainable, analysing data, and identifying opportunities for enhanced progress. This new feature is underpinned by a large language model trained on Weeva's proprietary content, developed by sustainability experts.
This innovation arrives at a crucial moment, with up to 90% of consumers now looking for sustainable travel options, underscoring the need for businesses to adapt to this growing trend.
Since its launch last year, Weeva has gained significant traction, being adopted by over 200 properties and supporting 400 users worldwide. It has played a pivotal role in assisting travel and tourism businesses in setting and achieving their sustainability goals. In early 2024, Weeva plans to roll out the beta version of these AI capabilities to a select group of users for testing. Companies interested in participating in the beta trial are invited to reach out through the provided contact details.