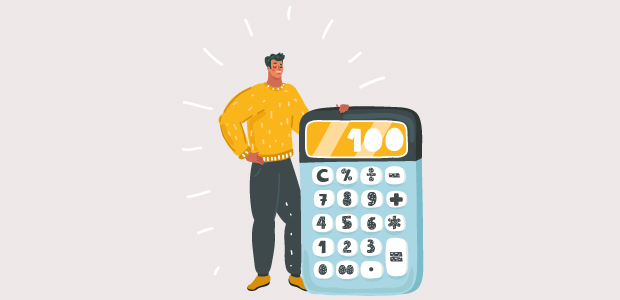 Week 4: When 2+2=5
One thing that I have learned over the years is the importance of cooperation and working with the right partners, and this has only been reiterated during my activities as a mentor. By working with others that have skills or experience in areas that you do not, then 2+2 can, quite literally, equal 5.
Some months back, I first came across a company in the Fintech space that was already well on its way to success, but during that conversation they had realised that they would benefit from developing a strong advisory board and contacts in some other areas that could help to boost the company and its speed of growth. This week's meeting was partly about developing those themes but mainly about preparation for an important meeting that I had arranged for them with what could be a perfect partner in many ways and, potentially, could even make 2+2=6 or even 7.
I also met with the new head of the largest of the NatWest Entrepreneur Accelerator hubs, this one in London. The whole meeting was focused around working together, cooperation, introductions, and how in almost every scenario the right introductions can make the difference to any business venture, but especially so when it is an early stage business. But it is also important to stress here that trying to do everything alone and forego access to the right experience, or by working with the wrong partners, can ultimately lead to the death of any company.
Building networks and contacts, and looking for the right partners does of course take a lot of time and can be achieved in a multitude of ways. In my role it is very important to constantly be looking out for interesting new partners, as being able to make introductions and to connect the dots between potential companies is a valuable asset that I can bring.
One such contact made a surprise reappearance looking for my assistance in finding the missing piece to their particular jigsaw, and in this instance it was very easy. This particular venture was focused on the ever more important sector of women in business, and helping women to establish and scale their own company. The venture itself, and my involvement, was all about training, educating, networking, and finding and working with the right partners. No doubt there will be more on this one in the weeks and months ahead.
Those of you that have followed any of my previous articles for Startups Magazine, or listened to my various BBC Radio interviews, will know how much I have gone on about the importance of writing a Business Plan and, if you are looking at raising funds, a Pitch Deck. This week I have agreed a great 2+2=5 deal of my own to work with a fantastic company that produces first class Pitch Decks. This company not only makes the Decks look very professional but, even more importantly, knows what information should be in them and in what order, so helping any company looking to raise funds to find a funding partner of its own.
Rounding this week off was the latest in a series of meetings with a rapidly growing company that has started on its fund raising journey and now the sheer volume of work required to finalise this is really hitting home for one and all. But the effort will be more than rewarded by taking on new funding partners as it will allow the company to scale rapidly and achieve its true potential!   Again, this would not be possible without the right partners and ensuring that 2+2 equals at least 5 or more.
So, it seems that if you want to make the sums grow more quickly, then finding and working with the right partners and advisers will greatly increase your chances of success.