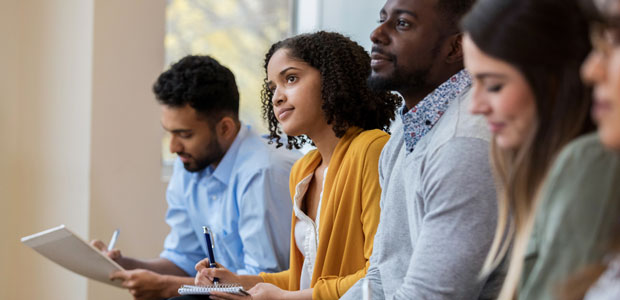 WeAgile offers paid leave for miscarriage sufferers
London-based digital agency, WeAgile has rolled out a company-wide policy which supports anyone that has suffered a miscarriage by offering paid leave. Following the recent announcement where New Zealand's parliament had unanimously approved legislation that would give couples who suffer a miscarriage or stillbirth paid leave, WeAgile implemented the same thing for their staff.
What makes this such an extraordinary move is that the policy is not only for WeAgile's employees but also for their freelancers.
Over one in five pregnancies ends in miscarriage, and it's a deeply traumatic experience and loss. The majority of miscarriages occur during the first trimester of pregnancy. For this reason, many new parents are reluctant to share their news, but miscarriage can strike up until the 24th week. After the 24th week, this pregnancy loss is termed a stillbirth.
Monshur Ali, Co-founder of WeAgile: "Miscarriage is often a painful, difficult subject that subsequently remains in the shadows. The fact we don't even recognise miscarriage in UK employment law as bereavement before 24 weeks of pregnancy really isn't acceptable.
"We discussed the news here at WeAgile. It really wasn't a tough decision. Paid leave and support should be 'normal' across the board, and we'd love to see it introduced by all businesses here in the UK, too."
Currently, in the UK, workers are entitled to two weeks of bereavement leave following the death of a child under the age of eighteen, a policy which includes stillbirths after 24 weeks of pregnancy. The policy, which was introduced last year.
WeAgile have partnered with Taylor Moss, who started a petition to extend statutory bereavement leave to pregnancy loss before 24 weeks and has already got close to 20k signatures.
Taylor said: "I am beyond ecstatic to see companies like WeAgile making moves in the right direction for their staff AND freelancers.
"In 2016 my daughter was stillborn at 23 weeks. She was born under the 24-week cut off. I was so very fortunate to have an employer who offered me the time off that I needed (fully paid), although, in terms of statutory law, they didn't have to. Many parents aren't as fortunate as I was. Many parents are forced back into the workplace before they are physically and mentally ready.
"This change needs to happen. We need to do better."
Her campaign has won the backing of Cherilyn Mackrory, the Conservative MP who co-chairs the All-Party Parliamentary Group on Baby Loss.
To find out more about the campaign, click here.