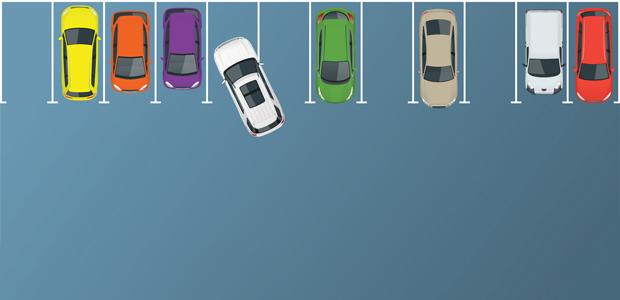 We all need a Car Park Party
There's two things you can do in a crisis - sit back and hope for the best, or stand up and fight - and as a business, Coalition's ethos definitely falls into the latter group. We caught up with Founder, Guy Robinson about his latest venture - Car Park Party.
What is Car Park Party, its mission, and where did the idea come from?
We quickly realised that the pandemic was going to completely flatten the live events industry, but that wouldn't dampen people's desire to be entertained. We brainstormed a solution, concluded we could safely run events with audiences cocooned in their cars, and Car Park Party was born.
The initial creative concept was built around James Corden's 'Car Pool Karaoke' YouTube series.  We envisaged our attendees singing in their cars to live music performed on an outdoor stage and titled it Car Park Karaoke. This was quickly followed by Car Park Comedy, a partnership with the iconic 'Comedy Store', and Car Park Theatre which focused on families presenting theatrical performances of 'Horrible Histories'. The three formats were all based around a full live entertainment experience, and appealed to a diverse demographic, from families to adults, and also differed from others entering the drive-in market who focussed on a movie offering.
What is your background?
I formed Coalition, then called 'Hyper', way back in 1995. My focus on the business was to be the premier entertainment agency focused specifically on the student's union market. At that time it was a huge sector, and responsible for not only breaking many bands and acts, but was also the training ground for industry professionals, many of whom are at the very top of the business today. Our roster was built on DJs from Radio 1, starting with Mark Goodier and Scott Mills, and remained the mainstay of our agency for about 20 years. It's been a true rollercoaster, but we've always upheld our belief in 'great entertainment' at the heart of everything we do.
How have you found starting a business during the pandemic?
Car Park Party was an evolution of what we already do rather than a completely 'new' business, but challenges were the same as any startup. Despite our experience, we'd promoted very few of our own shows, and we were launching a new concept with absolutely no customer or social following, surrounded by a huge amount of uncertainty and inconsistency in Government guidance. There's no doubt Facebook are probably the biggest winners in the last 12 months of building our brand - despite their undeniable power as a marketing platform, they consumed a huge sum of money during that initial building phase, and indeed ongoing as we continue to put on drive-in shows. The bounce back loan helped fund the project, but having our core staff furloughed and bringing in freelance contractors to fill those gaps was a real challenge to create a dynamic and efficient team.
How have you found running events and the logistics during this time, with certain restrictions, and how did you overcome them?
People use the term 'uphill struggle' a lot, and this was truly one of them. People also throw the word 'unprecedented' around in connection with coronavirus, and there really isn't a better description than that. I'd put 'inconsistency' as another word into the mix. You'd think it was hard enough to work around the fact that England, Wales and Scotland were all managing the crisis differently, but when the country went into regional tiers, with local authorities forming their own strategies, that's when routing a national tour became nigh on impossible.  We were lucky to have some truly brilliant people on the team, from Rick Latham handling our licensing, to John King who delivered our health and safety strategy, and it was thanks to their resolve we did pull off a number of highly successful shows, especially during our Car Park Panto tour at Christmas.
The biggest challenge was creating work bubbles for the crew and cast to protect them.  Our solution was to use a 14-berth tour bus from a company called Megasleepers which the cast lived on pretty much from the end of November until January 1st. It was a massive adventure for them, and I remain humbled by how much they embraced it. To protect them from any exposure to potential illness, the delivery crew didn't actually meet the cast face to face until the very last day of the tour - it was quite an emotional moment.  We had to fully cater for everyone on the tour so no one unnecessarily left the venues, and no one was allowed to return home or socialise for the period the tour was on.  We're very proud that through careful planning, not one person got sick.
How has the industry adapted and coped in general?
Creativity is at the heart of entertainment and it's been inspiring to see how many have stood up and taken the fight to a situation that was truly beyond all of our control. From drive-ins to live streaming, many have worked hard to keep money coming in, fans engaged, and artist profiles relevant. The flip is those who have sat back and not seized an opportunity. I've been concerned to speak to people who simply wouldn't consider working for less than their 'normal' day rate or move slightly out of their comfort zone in order to keep wheels rolling. If you own a venue, I get it, that's so tough, and a number of our customers continue to have a really difficult time of it, but if you've got transferable skills, use them! I think those who have been brave and entrepreneurial since March 2020 will come back even stronger when things do open up again.
What do you have planned for Car Park Party?
From the original concept last July, we then presented Car Park Panto at Christmas. Despite making heavy losses in the summer, for a whole host of reasons but fundamentally due to sales falling short of expectations, our panto tour was a huge success. We partnered with the Birmingham Stage Company to present Horrible Christmas, a spinoff of the Horrible Histories brand, and went on to sell out 17,000 tickets and secured two major sponsors, including Coca Cola. It was a triumphant success, our socials grew to nearly 20,000 in a matter of weeks, and customer feedback was simply brilliant. Attendees really saw how hard we were trying in challenging circumstances and their positive feedback was the driver to us putting on another tour this Easter.  Families have had such a hard time of it, especially with home-schooling, so we agreed to focus on this market sector, touring not one, but two separate theatre shows. David Walliams kindly agreed to let us tour the theatrical version of his brilliant book, 'Billionaire Boy', a story about toilet paper which we thought was very fitting, and we're also showing another Horrible Histories production called Barmy Britain.  We will perform 70 shows across 32 venues right across England starting on April 12th.  It's a huge undertaking, and despite growing positivity we have to maintain all the protocols we put in place at Christmas to protect each and every person on the tour.
How do you think the events industry will cope and come back after the pandemic?
Despite all the Government support, there are inevitably going to be victims of the pandemic, and some operators have already gone. I would argue that in certain cases, such as the evolution of high streets, the lockdowns have just sped up changes that were inevitable. Likewise, with commercial nightclubs, they've been in decline for a number of years, a symptom of people's changing relationship with the dating model, choosing apps over a night out has long been my argument as to why, and again, this will just make that evolution more pronounced. The biggest issue for venue and event operators is you can't simply fire up a business on the day it's allowed to open. Restaurants need to order fresh food, venues need to book DJs and acts, all of which are a financial commitment in themselves, but furthermore, they take staff to make that happen, which means bringing teams off of furlough. If the doors don't open on June 21st, and you're two months into paying staff and marketing your operation, are your pockets deep enough to survive another month, or two, or who knows how long, if things get pushed back? It's a massive challenge and one we're deeply concerned about. That said, people love to be entertained, the music, the smiles, the dancing, the memories, and that will come back - and for now that's the positive mental image we must all keep hold of!