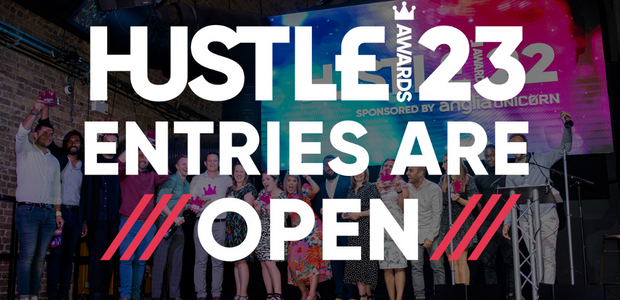 THE WAIT IS OVER!
Drumroll please…. the Hustle Awards 2023 is officially open! 
We have been busy behind the scenes. We have 12 new categories; no matter what you do in your business or across the tech startup industry, there's a category for everyone! To make the process as easy as possible, we've put together the most comprehensive downloadable e-guide so you can create an award-winning entry.
The Categories;
🚀Founder of the Year
🚀Rising Startup Award
🚀Top Performing Team
🚀Inspirational Womxn of the industry
🚀Most Innovative Tech
🚀Sustainability Award
🚀Social Impact Hero(es)
🚀Outstanding Startup Support
🚀Workspace of the Year
🚀Most Successful Scale-up
🚀Early-Stage Innovation Award
🚀Readers Choice Award
Plus, a simple and secure entry portal on our shiny new website, so you don't need to worry about documents flying all over the place. You can login at any point and your entry will be saved.
The deadline is 31st March!
Being shortlisted or winning will provide your business with the highest level of credibility when securing funding; will improve brand visibility through extensive PR and marketing opportunities; and help attract and retain top class talent.
View the categories now and find the perfect one for you, that recognises all your businesses, peoples, and teams hard work!
View the categories and enter HERE.
#HustleAwards #ShowMeSomeHustle #Hustlers