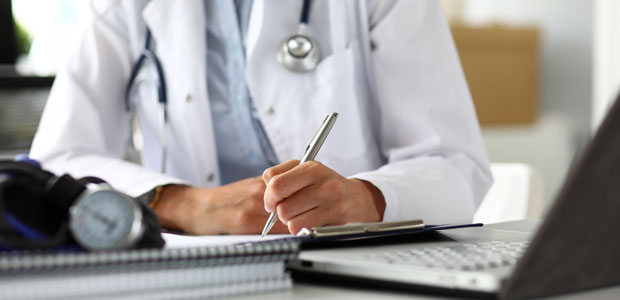 Vantage Health selected for DigitalHealth.London Accelerator programme
Vantage Health has been selected for the 2020-21 DigitalHealth.London Accelerator programme. One of 20 digital health SMEs selected for the 12-month programme, the DigitalHealth.London Accelerator aims to speed up the adoption of technology in London's NHS, relieving high pressure on services and empowering patients to manage their health. For every £1 spent on the Accelerator programme, it is estimated £14.50 is saved for the NHS.
About DigitalHealth.London Accelerator programme
Now in its fifth consecutive year, the DigitalHealth.London Accelerator works with up to 20 high potential SMEs over a 12-month period, providing bespoke support and advice, a programme of expert-led workshops and events, and brokering meaningful connections between innovators and NHS organisations with specific challenges.
Each SME is assigned an NHS Navigator, an experienced professional from the NHS with the expertise to share advice on products in development, NHS navigation and business models. Support focuses on areas specific to individual companies' needs and may include helping to refine products to meet NHS need, showcasing innovations in health facilities and market access and navigation.
The companies successful in getting onto the Accelerator programme have been chosen through a rigorous and highly competitive selection process, involving expert NHS and industry panel assessments, interviews, and due diligence checks. This year saw an increase in the number and average score of the applications, making it the most competitive selection process since the programme began four years ago.
The NHS delivered programme - which is supported by the European Regional Development Fund - has supported some of the most effective digital innovations now being used by the NHS. Many of the digital products and services currently providing vital innovation, support and capacity to the NHS during the response to COVID-19, have come through DigitalHealth.London's Accelerator programme.
Why has Vantage Health been chosen?
Vantage Health provides technology-driven solutions to the NHS as part of its mission to help transform the way healthcare is delivered. With a 12-year heritage, Vantage Health delivers outpatient transformation using a new tailored AI-powered solution - Rego - that helps GPs and dentists direct patients to the best care option by automating pathways. The first eRS compatible solution to be deployed in the NHS, Rego provides automated GP referrals in one efficient system, which reduces the complexity of outpatient pathway guidance and eliminates manual triage processes.
Other digital health innovators in this year's DigitalHealth.London Accelerator cohort include patient self-management tools, femtech, digitising NHS processes and cutting-edge machine learning.
David Ezra, Co-founder of Vantage Health, said: "DigitalHealth.London's flagship Accelerator programme is the leading digital health programme out there, so we're thrilled to be selected. Vantage Health is rooted in transforming the way healthcare is delivered, using technology and AI to help GPs and dentists direct patients to the best care options. Now more than ever, the NHS needs efficient solutions that work, so we're looking forward to the guidance and expertise we'll glean through the Accelerator programme - and in helping shape the future of London's healthcare."
Jenny Thomas, Programme Director at DigitalHealth.London, said: "This year has been a defining moment for digital health as it has been at the forefront of the COVID-19 response and will continue to be part of our country's recovery in the months and years ahead. Vantage Health joins 19 other SMEs all of whom are ones to watch. We look forward to working with them and playing our part in supporting the NHS and social care through digital transformation."
Tara Donnelly, Chief Digital Officer at NHSX, added: "The DigitalHealth.London Accelerator is part of a digital revolution in the NHS that continues rapidly to develop, and we will continue to support innovative organisations delivering ground-breaking work. This programme has established itself as an important player in supporting the NHS and social care to make the most of the opportunities digital healthtech offers."
The full list of SMEs selected for the 2020/21 DigitalHealth.London accelerator programme can be found here.