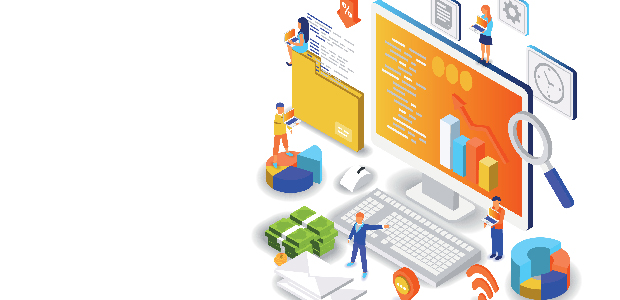 Utilising the economic downturn to get your marketing house in order
The economic downturn has been a struggle for many businesses but it has also been an opportunity for many to review their marketing activity.  POLARIS, a digital marketing agency based in London, suggests that as part of this marketing review, now might be the ideal time to consider the effectiveness of your business website and if planning an update, migrate your website now.
There are many business cases that warrant the migration of a website. The team at POLARIS have worked with business in various sectors on migration projects and stress that it's not just about launching a new front end website to improve user experience (although this is a very common reason). In their experience the main reasons for website migration include:
Changing Domain Names
You may have been operating on a country specific Top Level Domain (TLD) and decided to move it to a .com domain, either for strategic reasons or because you've finally managed to confirm the acquisition of it.
Changing business names
Many companies go through rebrands as a way to further define themselves and remain targeted to their customer profile. A change in business name is a careful consideration as a business needs to consider the digital profile of the business as it historically exists.
Switching from HTTP to HTTPS
A critical requirement for search engines, and also any business that's serious about protecting their users data, the integration of HTTPS means that all user data submitted on your website is transmitted via a secure connection. A considerable and significant change that commonly drives business to carry out a website migration.
Moving to a new back end platform
At the backend of your web stack you may want to move to a new database solution that integrates more effectively with other internal systems, or you could be adopting new technologies to replace outdated technologies that are no longer supported or considered legacy.
Adopting a mobile first approach to web experience
Google first announced that they were experimenting with mobile first indexing back in September 2016, with marketers since taking mobile much more seriously within their marketing strategies. As of June 2019, any new website launched or indexed by Google is automatically indexed on a mobile first basis. Further cementing the authority and significance of mobile devices within a typical user journey.
If you are operating a B2C business whereby the majority of your website users visit through mobile devices, then you should be following a mobile first approach to your digital strategy and as part of this launching a mobile first web experience would be a well justified reason to go through a website changeover.
Keith Hodges, Head of SEO at POLARIS added: "In our experience a website migration is something which many businesses put off as it seems a daunting project. This delay in carrying out the work can often be to the detriment of business as not addressing the main reasons outlined can have serious effects on web traffic and ultimately result in a loss in revenues."
The team at POLARIS have produced a free Website Migration Guide for Business which can be downloaded here. Hit the following link for more information on POLARIS and their services as an SEO agency too.
For more information on the work POLARIS do, and how they can help businesses with website migration, please visit POLARIS and get in touch with the team.