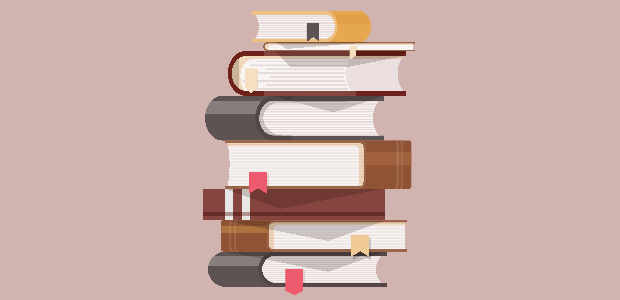 Use the secrets of Improv to achieve results at work
If you think improv is just for extraverts and wannabe actors, think again. Learning improv skills can be a great investment in your career too. From marketers to management consultants, from startup founders to the NHS, people are taking the skills of improvisation offstage to help them communicate more clearly, act more confidently and think on their feet.
'Improv' performers might look like creative geniuses, coming up with brilliant comedy on the spur of the moment. But, as Max Dickins shows in his new book, Improvise! they rely on some simple rules and techniques - ones which anyone can learn. 
Using the skills of improv, we can get new perspectives on tackling some of life's oldest challenges: how can we overcome our fear of failure? How do we build meaningful relationships with other people, speak confidently in front of an audience, effectively overcome conflict? How can we come up with new ideas and influence others to make them happen?
Using dozens of fun exercises that you can try at home, Improvise! reveals how we can develop those vital skills that we use at work - and at home-every day:
Yes, and thinking:

improv shows us how saying yes more often and learning how to 'treat everything as an offer' can expand our horizons and 10x our creativity.

Agility

: work and life are increasingly unpredictable. Improv skills can help us embrace and even enjoy change, and is there a more crucial capacity in our post-Covid world?

Failure:

improv performers know that the risks they take on stage mean that failure is inevitable - as it is off-stage in life. But we can learn to fail better, as this book shows. Improv also offers practical techniques for keeping our inner critic in its box.

Collaboration

: old hierarchies are changing and today's teams need a fresh approach: improv offers techniques to help us get the best out of our people, keep the energy levels high, and unlock the creative power of diversity. Whether we are working together in an office-or remotely via Zoom.

Listening:

We all think we're good listeners, but how good are we, really? Improv shows us how to listen empathetically to others rather than sticking to our own script. 
Max Dickins is Director of Hoopla, the UK's first improvisation training school and London's first dedicated improv comedy theatre. Since the start of the Covid-19 outbreak they have walked their improv talk, using the principles they teach everyday to transform their business-previously entirely reliant on a live theatre and in-person workshops-to an entirely on-line offering.
With daily classes, socials and even live shows-all delivered using Zoom. This has not just saved livelihoods; it has also brought invaluable social connection to their community at a time they needed it most. This has underlined Max's belief that improv offers an inspiring framework to help us thrive (and re-invent ourselves) in times of great uncertainty.
As a coach and business speaker, he has brought improvisation into workplaces across the world, with clients including Facebook, Google and Unilever - even teaching candidates on The Apprentice (BBC1). As a comedian and writer, he has had his own Sony Award-nominated show on Absolute Radio, appeared numerous times on Michael McIntyre's Big Show (BBC1), and taken critically acclaimed shows to the Edinburgh Festival and on tour around the UK. His book My Groupon Adventure (Unbound, 2016) was described by the Irish Examiner as 'full of heart'.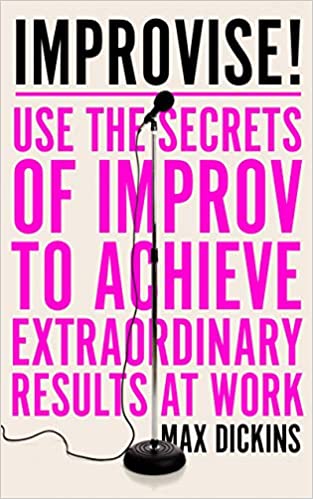 Improvise! Use the Secrets of Improv to Achieve Extraordinary Results at Work
Improv performers look like creative geniuses, coming up with brilliant comedy on the spur of the moment. But they rely on some simple rules and techniques - ones which anyone can learn, and which can help us offstage to think creatively, collaborate with others and communicate with impact.
Improvise! will show you how to handle whatever comes your way at work - from giving confident presentations and handling difficult conversations to coming up with great ideas and persuading others to make them happen.
Comedian and improvisation for business coach Max Dickins combines examples from the world of work with exercises from the stage to teach you how to achieve extraordinary results with what you've already got.