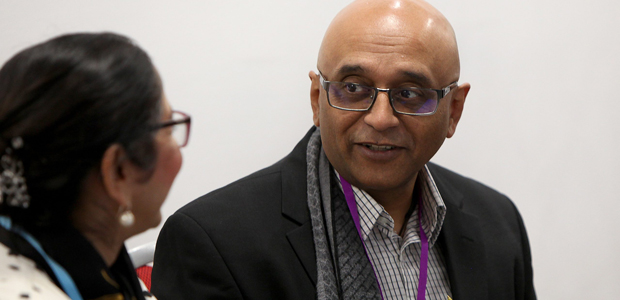 This is us!
The only virtual conference you need to attend surrounding Diversity and Inclusion in the workplace in 2020, the 'This Is Us Virtual Conference' is fast approcahing, taking place 20-21st October. We caught up with Meena Chander, founder of the conference.
Tell us a little bit about yourself, your background and what you do?
"I have worked in the events industry my whole career and set up Events Together three years ago. It's a boutique event agency based in Milton Keynes and I design, plan and deliver events programmes for clients.
"I come from mixed ethnic background – my dad is half English and half Indian. I was brought up in Hounslow which had a predominately Asian population, however I had a very broad upbringing. My English grandmother raised me, but she was very Indian in her ways having lived in India for 40 years.
"My background is large conferences, large trade shows and global exhibitions for a number of sectors."
Tell us about The This is Us Conference and what it stands for?
"Due to the huge success of our inaugural event in 2018 and subsequent event in 2019, Events Together is producing the third This Is Us Conference focusing on Diversity & Inclusion [D & I] in the workplace. The unique two-day event includes insightful expert speakers, a mixture of seminars and workshops and the opportunity to connect and collaborate with like-minded professionals.
"It's all about supporting and improving corporate cohesion and productivity in teams by championing D & I for LGBTQ+ employees, women and BAME people in an organisation."
Where did the idea for it come from?
"I have a very close friend who is from the LGBTQ+ community but they are not very open about their identity, and I was inspired to produce This Is Us Conference after a very informal conversation with them.
"Once the idea came to mind after our conversation, I got in touch with a couple of other D & I professionals in Milton Keynes to sound out the idea. Also, coming from a mixed ethnic heritage myself and having faced indirect discrimination in the workplace, I felt that I wanted to openly discuss the issues that underrepresented groups of people face and break down those barriers, helping organisations take responsibility for D & I and make more of a conscious effort to recognise that people from diverse backgrounds can bring diverse ideas to the party.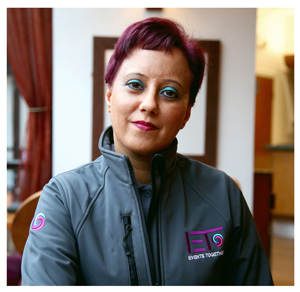 "In addition to This Is Us Conference I have also set up a social enterprise called Diversity in Conferences and Events (DiCE), which aims to continue raising awareness of D & I in the workplace through events, a mentoring programme for underrepresented groups in the events industry and the creation of a formal D & I accreditation for events."
How important is diversity across businesses?
"It's hugely important! We live in a much more mixed society today - not just in terms of race but also gender, age, and people with disabilities. Women are more career orientated nowadays and we as humans are living longer so, naturally, you see a range of people in a workplace environment.
"Everyone has a story to tell or an experience to share and it is one's background and identity that contributes to their work and profession. When you bring an eclectic mix of people together, you get a broad range of ideas that could contribute positively to a project. People shouldn't feel marginalised because of how they identify or whether they have a disability, as the common thread is that we are all human."
What else can we do to encourage more diversity across start-ups and new businesses?
"Attend events like This Is Us Conference to get an understanding of what an inclusive organisation should look like and think about who you work with and how they are diverse in their approach.
"Also think about how your messaging and marketing portrays you as an organisation to the outside world. For example, is your marketing diverse in terms of attracting clients from diverse backgrounds?"
What are some of the challenges people face in business when it comes down to diversity?
"The biggest challenge is unconscious bias and a lack of insight into D & I. When organisations recruit for a role, they don't look at the wider skills, experience and innovative ideas diverse candidates can bring, so the pool is automatically narrowed."
What is the next step for you and the conference?
"This year's conference is going virtual and will be split into a series of three programmes over two days – 'LGBTQ', 'BAME' and 'women'. People can choose to attend one or two days and, if they attend all three programmes, they get a discount on the overall ticket price.
"The event is also CPD accredited meaning delegates benefit from professional learning development."