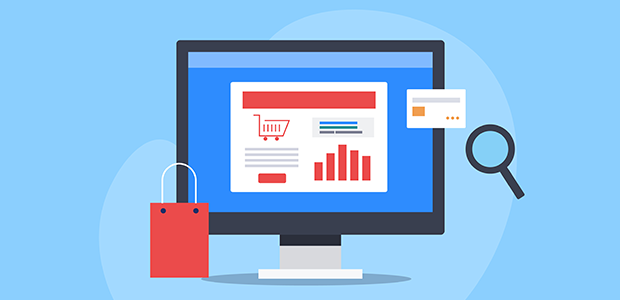 Upp. raises $10m to transform online selling for retailers
Upp., a London-based technology business that uses artificial intelligence and machine learning to disrupt how retailers market and sell their products online, has raised $10 million in a Seed funding round led by California based Bonfire Ventures.
Upp.AI, the company's platform, analyses data using sophisticated AI and ML technology to optimise ad spend, improve product discovery, and increase eCommerce sales. The platform transforms Google Ads management and has already helped retailers achieve a 52% uplift in Google channel sales in the first 12 months of use.
The company was founded by serial tech entrepreneur Ben White, Co-Founder and Chairman, who built and sold MessageLabs (acquired by Symantec in 2008 for $800 million), and Drew Smith, Co-Founder and the lead platform Architect of Upp.AI.
Upp.AI is currently used by a number of retailers including Charles Tyrwhitt, Onbuy, Roman Originals and Nkuku. The company's platform is available in the United Kingdom, Europe and the United States.
Investors have shown confidence in Upp.'s approach and the recent funding round, led by Bonfire Ventures and supported by notable technology angel investors. Bonfire Ventures, known for backing transformative B2B software founders, recognised the unique solution Upp. offers in a dynamic and fast-changing industry.
Ben White, Co-Founder and Chairman of Upp. commented: "The scale and complexity of today's online retail environment has extended beyond the capability of humans alone and needs the support of powerful AI and machine learning technology. The Upp.AI platform enables retailers to excel in a competitive landscape, achieve better results around the clock and align their finance and marketing teams goals seamlessly."
Over the next 12 months Upp. will use this investment to continue building a world class team, accelerate the growth of its sales and marketing function, expand geographically and launch new automation solutions for retailers.
Mark Mullen, Co-Founder of Bonfire Ventures added: "We believe that Upp. is the future of online sales. The company's platform is incredibly powerful and has the potential to revolutionise the way retailers market, price and sell their products online. The platform was conceived by a talented team who have run multi-hundred-million-dollar businesses in the past, so it possesses a lot of horsepower."
Joe Irons, Chief Marketing and Sales Officer at Charles Tyrwhitt (Upp customer) stated: "Upp are a key partner to Charles Tyrwhitt across our global online marketing channels and specifically have helped us scale our marketing across Google Performance Max. They have helped improve our brand visibility and unlock new product categories with a specific focus on reaching new customers."