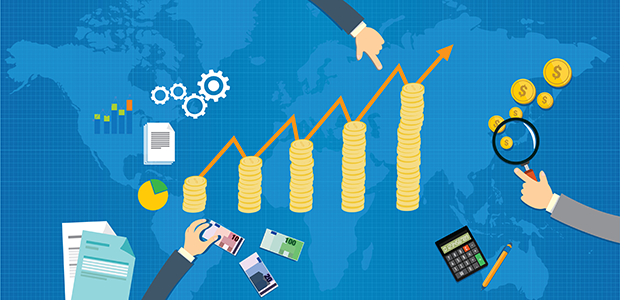 The untapped opportunities of emerging markets
With dramatic increases in online shopping resulting from the pandemic, the e-commerce space experienced an unprecedented boom. Merchants and payment providers had to quickly adapt to and many managed to capitalise successfully, benefitting from consumers' shift to online purchasing.
A byproduct of this ecommerce boom however is that it provides an opportunity for western merchants to penetrate emerging markets. 
The term emerging markets is defined as being the economy of a country in the developing world that has potential for progression. Often these regions are viewed as being an worthwhile opportunity for foreign businesses who wish to get their foot in the door quickly in these fertile markets. Examples of markets with significant potential include the Indian subcontinent, Africa, Southeast Asia and Latin America to name a few. 
India, for example, is a great case study to understand the potential of emerging markets. With over 636 million internet users, it has an enormous customer base for e-commerce activity; even given its lack of penetration in comparison to US and EU countries. Previously, India was known for its preference for cash on delivery but times have changed,  with India's market evolving into one relying on digital channels and online payments.
Like in western markets, this shift to digital payments has been exacerbated by COVID as more and more people turn to safer and more hygienic payment methods. This is made clear by the fact that more than 80% of Indian adults currently hold digital financial accounts.
For merchants, shifts to more cashless payments and significant demographic reach positions emerging markets as prime targets for expanding business. As emphasised by a PWC report, the expansion of payment businesses will continue even further in the next ten years, rationalising many overseas businesses to take the leap into emerging markets. 
However, penetrating emerging markets is not without its challenges. The PWC report also references the lack of stability and the unpredictable nature of emerging markets, hindering any development in a rapidly expanding consumer demographic. One challenge is the barriers to entry in foreign markets, putting ideas into practice in different economies can prove a real issue.
Given the ever changing nature of the payment landscape in these areas, these markets would require a specific approach to ensure services remain at a high level. For example the behaviour of consumers and regulation frameworks would differ between India and Brazil, therefore it is crucial solutions are tailored to adequately suit the needs of each region. 
These barriers to entry also exist on a micro level. For example, merchants trying to find reliable local payment partners to help establish their business in that market will need a succinct understanding of local cultures, societal structures and company etiquette.
Given such high requirements and the proximity to risk, many merchants can understandably be discouraged from entering these emerging markets and taking advantage of their untapped customer base. 
By recognising these pain points, we set our sights on emerging markets by offering services for merchants that wish to access these regions in a secure manner that will not expose their business to risk. Rather than simply establish generic connections with local providers in emerging markets, which is not necessarily difficult to do, we go out into the field and scout local payment providers that have the capacity to overcome infrastructure challenges in these hard to reach countries.
We not only form strategic relationships with these local payment providers but we become heavily invested (often taking a stake) in their business as well, so it feels like a natural and mutually beneficial partnership. The fact is that it is necessary to be on the ground in emerging countries in order to effectively set up payment methods and systems. This can be a tall order for overseas merchants and so this is where our services become highly sought after.
By utilising our technology, our local intelligence and the support of our network of regional payment partners, we act as the crucial bridge for our merchant clients entering emerging markets for the first time. 
Given the potential of emerging markets, now is the time for merchants to start working with payment gateway connectors to help them tap into the growth prospects that emerging markets can now realistically offer. With globalisation allowing for greater interconnectedness between countries, there is no better chance to do business in emerging markets than now.