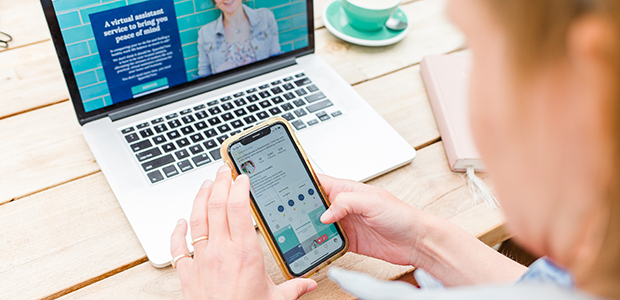 Unlocking Growth Potential: The Power of Flexible Work Solutions for Startups
In today's fast-paced and ever-changing business landscape, startups are increasingly turning towards the transformative power of flexible work solutions as a fundamental driver for growth and success. As the founder of a virtual assistance agency that values flexibility as core to our model, I've personally experienced the benefits of embracing flexibility in the workplace.
In this piece, I'm excited to share my insights and experiences on why flexible working should be embraced as a key to unlocking the full potential of your startup.
COST OPTIMISATION
As a startup, every penny counts. One top tip I always give fellow founders is to focus on maximising resources. Building flexibility in your workforce reduces expenses associated with office space, utilities and equipment. In turn, this allows you to allocate resources more effectively and invest in critical areas.
ACCESS A GREATER POOL OF EXPERTISE
Startups often lack access to top talent. However, by adding flexibility to a role, you can attract a wider pool of candidates, including those unable to work a classic 9-to-5 arrangement. Remote working opens your talent pool further, including those across geographical borders. Increasing your access to a diverse pool of skill sets and expertise expedites innovation and drives growth. At SpareMyTime, we have many highly skilled professionals who needed extra flexibility. We're able to provide our clients with their expertise because our flexible offering attracted them.
AGILITY AND SCALABILITY
Startups often face fluctuations in growth and changing market dynamics. Flexible work arrangements put agility and scalability at the heart of your business. Without being hindered by physical office space or geographical constraints you can seize new opportunities, enter new markets and respond swiftly to customer demands.
ENHANCE PRODUCTIVITY AND ENGAGEMENT
In general, most employees blossom through greater control over their work environment and schedule. Studies have shown that this autonomy often leads to increased productivity, job satisfaction and employee engagement. When employees feel empowered to work in a way that suits their preferences and needs, they are more likely to be motivated and perform at their best, driving your startup's growth.
GREATER EMPLOYEE RETENTION AND LOYALTY
As a startup, it can be challenging to compete with more established companies when it comes to attracting and retaining top talent. However, employees value flexibility in balancing work and personal life commitments. By accommodating their needs through flexible work solutions, startups can foster loyalty and create a positive work culture. Reduced staff turnover leads to cost savings associated with hiring and training new employees while also preserving business knowledge and expertise within your company.
ALTERNATIVES TO EMPLOYMENT
While hiring staff directly can have its advantages, working a flexible model allows you to consider working through agencies. As a start-up, you need to focus your attention on those tasks that generate revenue, grow your business or can only be done by you. Working with an agency like SpareMyTime can be a strategic choice. By outsourcing via an agency, you have 
Access to a Diverse Talent Pool

: Agencies typically have a broad network of professionals at their disposal. This means they can quickly match you with the right talent for your specific project requirements. This access to a variety of professionals enhances the quality of work and promotes innovation within your projects.

Cost Efficiency

: Hiring staff involves expenses beyond salaries, such as taxes, benefits, training and office space. By using an agency, you can reduce overhead costs as you only pay for the services you need. Agencies often have established infrastructures and resources in place, saving you from investing in additional equipment or technology. Additionally, you can avoid the costs associated with employee turnover and the recruitment process.

Reduced Administrative Burden

: Engaging an agency alleviates the admin burden associated with HR tasks, such as payroll, benefits administration and performance management. The agency takes care of these responsibilities, allowing you to focus on your core business activities and strategic initiatives. 

Accountability and Performance

: Agencies strive to maintain their reputation and deliver quality work to uphold their client relationships. If there are any performance issues, agencies are often more inclined to rectify them swiftly to protect their brand and maintain client satisfaction.
In short, I believe that startups can enjoy a myriad of benefits through genuinely flexible work solutions. We work with dozens of small businesses at SpareMyTime and we have decades of collective experience to know how to best support individual needs. Our talented team of Virtual Assistants provide our clients with a truly supportive environment that helps lead to improved productivity and peace of mind.