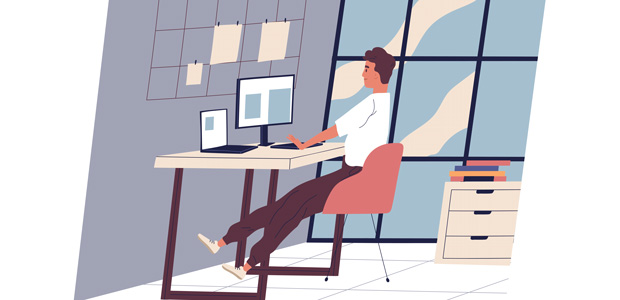 Unemployment soars and many look to start their own business
Figures published by the Office for National Statistics (ONS) recently published have showed that the number of people claiming unemployment benefit went up from 856,000 to 2.1 million in April, with almost 1.5 million officially unemployed.
This comes amongst the news that over 7 in 10 UK businesses have furloughed staff, whilst more than a third of 18-24 year olds are earning significantly less than before the outbreak, and older workers are at risk of involuntary retirement.

We are now beginning to see the depth of the impact of the COVID-19 pandemic on Britain's workforce. As millions of professionals now find themselves unemployed or furloughed, many are considering the possibility of starting their own business to ensure they can meet their financial obligations. Unfortunately, for many people, starting their own business seems like a daunting task with prohibitive costs and a lack of information and support preventing many from taking their first step. 

With this in mind, London-based company Mayku is working to help a nation of at-home professionals, entrepreneurs and creators to start their own businesses in lockdown. By making industrial grade manufacturing and design materials accessible at extremely low costs, and providing access to an online community of makers and entrepreneurs to share insight, resources and expertise, Mayku are empowering individuals and micro businesses to kickstart their new endeavours in lockdown.
Co-founder and CEO of Mayku, Alex Smilansky, discusses the effect of COVID-19 on Britain's workforce and comments on Mayku's efforts to help professionals kickstart their own endeavours at home:
"The stats published by the ONS this morning showcase the extent to which COVID-19 has impacted individuals and families across the country. The sheer number of professionals who have either lost their job or have been furloughed with no promise of a return to work is staggering, and many people will be wondering how they can provide for themselves and their families, not to mention find an outlet for their frustrations in lockdown.
"However, for many in this situation, the lockdown could present an opportunity to pursue their own passions and ideas for businesses. There are thousands if not millions of people across the UK who have a desire to start their own businesses and build a personal brand or product, but have thus far not had access to the time or resources to act upon these desires.
"The Mayku community is committed to helping these people to finally act upon these ideas and desires, by providing access to quality materials, equipment and an incredible online community of resources and support which will help them to take advantage of the current circumstances.
"I sincerely hope that, despite the damaging nature of the lockdown, that people across the country can make a fresh start by taking advantage of the resources and materials that are now available to them. The Mayku community are ready, willing and able to help, and are excited to see a new generation of fledging businesses born from the lockdown."