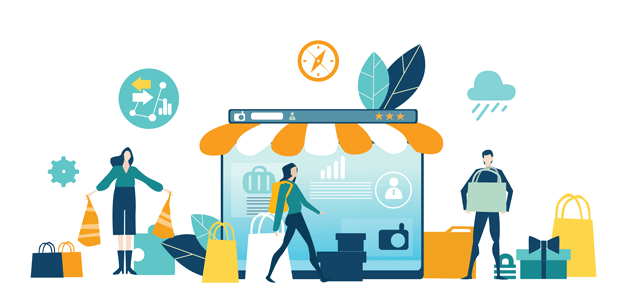 Understanding Retail Recruitment in Marketing
A major part in delivering a successful campaign is to ensure you have the right people behind your brand. By having the best individuals to represent your product or service, the better engagement you'll have with consumers. When it comes to creating your ideal team, there are some important factors to consider. From personality, knowledge, skills, attitude to experience. If you can tick all of these, then the greater impact your campaign will have.
Of course, finding the perfect staff can be a difficult and expensive task but an effective way to get the job done is through a process called Retail Recruitment. This focuses on finding exceptional people to advocate brands in delivering promotional experiences. Due to the abundance of competition in the retail industry, retail recruiting makes it easier for brands to get in front of their audience.
In this article we're going to be providing a full breakdown on what retail recruitment in marketing is all about and why every brand should consider it. Follow on to discover how retail recruiting could bring your campaign to life.
Main Content:
What is retail recruitmen

How does retail recruitment work?

The benefits of retail recruitment
What is Retail Recruitment?
The term 'Retail Recruitment' refers to the process of finding the perfect fit candidates to work within the retail sector and become part of a brand's team. Each person is hired based on their intelligence, experience and enthusiasm when it comes to operating in the retail industry. So businesses are connected with the most suitable applicants for delivering their campaign successfully.
This technique is a useful way of onboarding readily trained experts and ensures the best talent for creating promotional teams. It's also an effective marketing strategy for brands seeking to build consumer engagement and leverage their sales. By refining retail recruitment, it means businesses are able to build a more positive reputation and attract new customers. Creating a strong retail team has the power to forge meaningful connections, build consumer relationships and add a human touch to your product or service.
How does retail recruitment work?
If you're wasting time and energy finding the professionals for your retail team, then it's about time you considered new ways of streamlining your brand staffing. Fortunately, retail recruitment keeps things simple and involves many different processes to make sure your brand delivers an engaging experience.
The first step focuses on targeting the right group of applicants for the job. This ensures brands have the ideal faces to represent their brand during their activations. To reach qualified candidates, a combination of channels is used and an employee profile is created to help attract new retail staff. This strategy enables potential employees to learn all about the expectations and requirements of the role before applying. So that only the best matches are recruited for clients to ensure their needs are fully met.
Once the right candidates have been found, the next stage includes checking each application against the specific skills set required. This also assesses individuals based on their personality, understanding of the retail sector, experience dealing with customers and level of confidence. To do this, retail recruitment uses an advanced tracking system for performing CV screening and telephone interviews in order to find the most talented people.
Another important part of retail recruitment is pre-employment assessment which is specifically designed to test each applicant before hiring them for the job. This is a useful way to gauge the candidate's ability and review their performance. Key procedures within retail recruitment are provided at assessment centres, where candidates are presented with group interviews, role-play and psychometric testing as part of the selection process.
Benefits of retail recruitment
By choosing retail recruitment to boost your marketing strategies, you'll be able to create a robust team with industry-leading experts, reach a wider database of professional brand experience staff and grow your business. What's more, it fully optimises the hiring process from start to finish and recruits the people that most match your company.
Although it might seem like a small component of your activation, providing exceptional retail staff is a crucial step in building a positive brand reputation and creating something special. Luckily, retail recruitment manages this whole process in no time and completes brand experiences with the right people, providing full peace of mind that your activation delivers excellent results.
Whether you're planning a virtual or in-person experience, getting the product experts that fit your brand is essential for maximising the impact of your activation and ensuring your product or service is promoted in the most positive way. Using retail recruitment means all the hiring is done for you, meaning less stress and more time to focus on the other aspects of your event that matter!
---