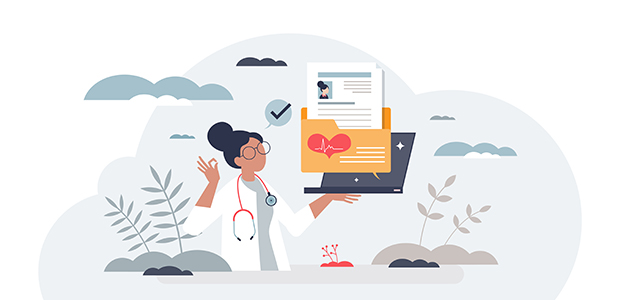 uMed raises £9.8m to boost participation in clinical trials
uMed, the health and research technology company, has raised £9.8 million in its latest venture capital funding round.
It will use this funding to boost participation in clinical trials. The raise is backed by Delin Ventures, AlbionVC, Playfair Capital and Silicon Valley's 11.2 Capital.
The UK is facing a collapse in industry clinical trials. Patient access to industry clinical trials has dropped by 44% between 2017/18 and 2021/22, and the number of trials initiated in the UK – including cancer trials – plummeted by 41% in a similar time frame. This is raising alarm about the future of clinical research in the UK and the resulting impact on patient care. uMed directly tackles this issue by enabling healthcare providers in the UK, US, and Canada to more easily participate in clinical research and care improvement activity without additional cost or burden to staff. The uMed platform rapidly finds and engages suitable patients, and collects prospective data to answer key clinical questions, while also enabling GPs to generate additional revenue for their practice. This is in line with last month's review by Lord O'Shaughnessy which urged the Government to provide financial incentives to GPs to help boost commercial clinical trials.
The latest funding round will extend the reach of uMed's landmark cohort programme in Parkinson's Disease, Access-PD, to several thousand patients globally by the end of the year. Access-PD, which already has over 350 participating patients in the UK via more than 130 GPs, is the first true population-scale research platform and closes the fundamental gap between the clinical data needs of researchers and their ability to access that data. This is achieved by creating consented cohorts that integrate near real-time Electronic Health Record (EHR) data with prospective data and biosamples captured from the patient at home. Additionally, uMed will be launching a Cardio-Metabolic Cohort and Lung Disease Cohort. It will initially focus on interstitial lung diseases like pulmonary fibrosis which is being developed with US research charity the Three Lakes Foundation.
uMed's founder and CEO, Dr Matt Wilson comments: "We developed the uMed platform to help healthcare professionals more easily and efficiently run patient research and targeted care programmes at scale, improving outcomes for patients by mitigating care gaps and accelerating research. Our groundbreaking patient cohorts give researchers access to unique data and insights, accelerating development and access to new therapies, while dramatically reducing the cost of finding, engaging and collecting prospective data from patients."
Dr Elango Vijakumar, National Research Lead at Modality Partnership, a provider of primary health care and community services across the UK, adds: "Clinical research is vital for innovation and to enhance the standard of patient care within the NHS. At the Modality Partnership, we are committed to actively supporting research. We've been working alongside uMed since 2019 to provide our patients with the opportunity to participate in multiple research programmes. Its management of patient identification and communication on our behalf allows us to be involved in cutting-edge research without compromising our focus on patient care. Without the platform to take on the admin and workload, there simply wouldn't be the capacity to take part."
The North America expansion builds on uMed's UK successes – since its seed round in November 2020, uMed has signed up more than 450 UK GPs representing five million patients, and has successfully recruited over 6,000 patients to clinical studies. The entry into the US market will be spearheaded by a partnership deal with digital healthcare company Innovaccer, opening up access to over seven million patients across the country. This follows uMed's inaugural Canadian partnership with clinician-led healthtech MCI Onehealth. These moves will be closely followed by a pipeline of deals that include direct health systems access and additional channel partners which will give uMed access to over 10 million patients by the end of 2023.
Since its 2020 seed round, uMed's technology has enabled a number of successful nationwide studies to take place across the UK, including a prospective precision medicine clinical trial for patients with high hypertension and a nationwide study into identifying risk of Parkinson's Disease.
Molly Gilmartin, Investor at AlbionVC, said: "At AlbionVC we are thrilled to continue partnering with Matt Wilson and his team to enable longitudinal research which has historically taken decades and cost millions of pounds. uMed's technology is uniquely positioned to truly revolutionise how clinical research is conducted globally. The latest round of funding will continue to support the company's US expansion and will further accelerate the next phase of growth on a path to global category leadership."
Rosie Barnett, Principal at Delin Ventures, commented: "Delin Ventures is delighted to continue supporting uMed's team in executing our shared vision, deploying digital health technology to revolutionise the future of trials and medical insight generation on a global scale - focusing now on the US. The traditional clinical research model is slow and expensive. uMed provides a unique platform to engage patients at scale in a highly targeted and cost-effective manner."