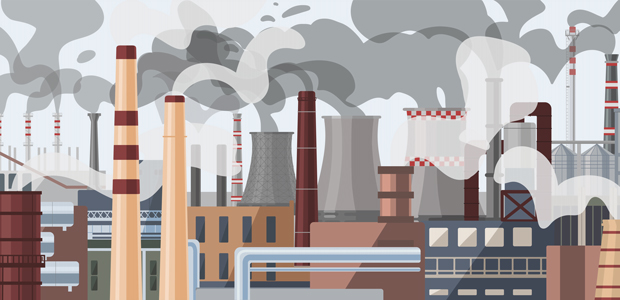 Is the UK's startup ecosystem under threat?
It is certainly a testing time for the UK's startup ecosystem. No sooner had small businesses put in place contingency plans to get them through Brexit, when a new, and bigger, challenge arose in the form of the novel coronavirus, or COVID-19.
The need for long-term strategic planning has now been replaced by the need for short-term solutions, which can bridge the gap while companies face disrupted supply chains and cashflow difficulties.
In response to the coronavirus pandemic, the UK Government has torn up the rule book to keep businesses afloat. Millions of pounds have been pledged to support companies that are unlikely to pull through without extra support, and to keep the economy moving through these testing times.
But have these measures been enough to inspire confidence in business leaders, and reassure them that they will be able to survive the coming months?
What the research tells us
At the end of March 2020, Studio Graphene surveyed over 100 UK tech startups to uncover their confidence levels. Indeed, having launched the quarterly Tech Tracker Survey in March 2019, Studio Graphene has closely monitored how businesses have responded to changing political and economic conditions – with the latest data revealing just how damaging coronavirus has been to business confidence.
The glaring takeaway from the results of the latest survey is the noticeable drop in confidence levels; over a third (38%) of UK tech startups said they are either 'not confident' or 'not confident at all' that their business' turnover will grow in the year ahead. This is up from a mere 4% who said the same thing 12 months before.
When quizzed about their plans for the coming year, only 58% said they are planning to hire more staff (a 33% drop from the same time last year), and half (49%) said they are hoping to expand into new territories outside of the UK – an annual drop of 18%.
Elsewhere, startups' faith in the UK Government's ability to help them through this crisis is low. In fact, an overwhelming majority (69%) doubt the Government's ability to support UK tech businesses through the pandemic.
Will UK startups survive?
The research might paint a dim picture of the state of the UK's tech sector, but it does not speak to the underlying resourcefulness and resilience that the nation's startups have shown in the face of adversity – from the 2008 financial crisis to the more recent Brexit transition. I have no doubt that they will demonstrate, once again, why they are the backbone of the economy.
That said, the Government must ramp up support measures to ensure startups can ride out the storm and emerge victoriously. Business rates relief, grant funding and the promise to cover employee's wages are certainly notable steps that will offer some financial breathing space to those struggling to adapt to these challenging conditions. However, more must be done.
Gaps that exist must be remedied. For instance, at the time of writing, there is significant doubt as to whether the benefits of current loan schemes extend to deliberately loss-making firms; by and large, these are early stage businesses that must focus on investing before they can scale and start turning a profit.
I would also like to see the private and public sectors working together to ensure the financial relief promised can actually reach those that need it most. Red tape, which is preventing small businesses from accessing funding, must be removed.
The Government must also go further in its guarantees. UK startups are well-placed to overcome the coronavirus pandemic, and indeed even reap the opportunities it may bring, but they need a helping hand through coordinated efforts.
As with any other major change, innovative businesses have been forced to rethink their strategies to maximise efficiency and protect their cashflow. Many have already pivoted their models to generate novel solutions to the problems they face and even help coronavirus efforts.
We have seen digital health startups develop tracker apps to support the national health system, restaurant suppliers distributing their produce directly to consumers, and the rise of live streaming events to replace face-to-face experiences.
We cannot ignore the fact that the current pandemic will have serious consequences for businesses across all sizes, and across all sectors. However, leveraging technology and innovation to our advantage gives us the best chance of coming out of this as quickly as possible – or at least with the least amount of damage to our inspiring ecosystem of startups.