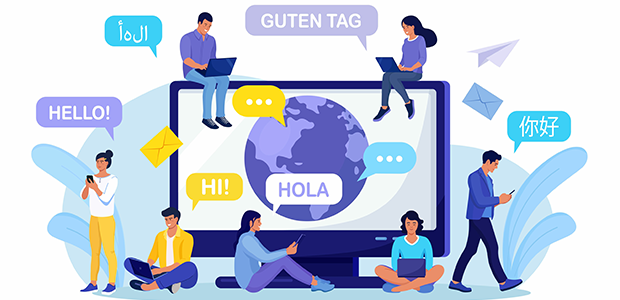 Ukrainian Founded Preply raises $70m
Ukrainian-founded Preply reached a milestone in the company's funding history, raising an additional $70 million in equity and debt capital to take its Series C to $120 million. With almost 500 employees of 60 nationalities across 30 countries worldwide, Preply has become a global e-learning powerhouse that connects 35,000 tutors with the world's largest live language learning community.
The $70 million capital raise was led by growth equity firm, Horizon Capital, with participation by Reach Capital, Hoxton Ventures and other existing investors. The new bench and existing investors, including Owl Ventures who led the Series C in 2022, provide a valuable balance of growth stage experience and Edtech expertise to help power the next leg of Preply's journey.
Preply revenues have grown tenfold over the last three years, largely due to significant improvements in the product experience for both tutors and learners. The B2B business has also accelerated, with over 200 new deals signed in the past year.  Companies such as Datadog, GroupM and Bain are all taking advantage of the largest selection of live language tutors on Preply to drive tangible improvements in their teams' communication skills, increasing employee confidence levels and productivity. In addition, last month, Preply partnered with language authority, ETS (Education Testing Service), to deliver a first-in-class personalised preparation experience for the TOEFL iBT, a measure of English proficiency used by over 11,500 institutions worldwide. 
Supercharging 35,000 Tutors with AI capabilities
While human-led learning will always be at Preply's core, the company is using AI as an engine to scale learning, improve access and focus on teaching like never before. This is a natural extension of Preply's DNA in machine learning that it has always used to pair tutors and learners.
Preply has launched a teaching assistant to enable tutors to create a variety of exercises, grammar explanations, conversation starters and more. Tutors are using this AI tool during and in between classes to support homework setting and lesson planning, freeing them up to focus on higher-level teaching tasks that require more human input.
In addition, Preply actively analyses data on student performance and learning patterns in order to identify areas where students are struggling. The goal is to develop personalised lesson plans and summaries that address a learner's individual needs, as well as share insights with the tutor community as to how the best lessons and learning outcomes are achieved.
Dmytro Boroday, Partner at Horizon Capital, commented, "We are excited to partner with Preply's visionary co-founders and their exceptional management team. Preply is one of the fastest growing global edtech brands, now leading the live language learning category. With a culture of operational excellence and superb performance over the past few years, we are proud to support them as they enter the next stage of growth."
James Kim, Partner at Reach Capital commented, "Preply is the clear leader in live language learning, a sector where we have both appetite and deep experience. We're thrilled to partner with them as they continue to expand and grow. AI has enormous potential to improve the effectiveness of tutors and the experience of learners, and Preply is on the leading edge of incorporating AI into the learning journey."
Kirill Bigai, Co-Founder and CEO of Preply, said, "It's a great achievement to have secured this capital injection while we still have plenty of runway and the majority of the previous raise in the bank; a result of rigorous capital efficiency and a laser focus on performance. The additional funds will enable us to extend our leadership in the category through AI-powered human tutors, providing a learning experience which is quickly becoming a game changer.  Though the team today is truly global, as a Ukrainian founded company with significant R&D in Ukraine, this is a milestone to be celebrated. One that echoes the resilience and determination of the Ukrainian tech sector and all Ukrainians."