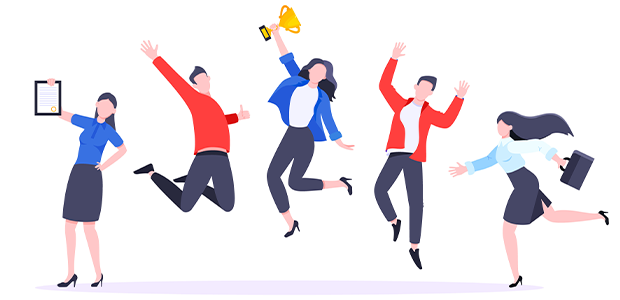 UK Startup Setmixer Wins The First Global MediaTech Pitch Day
UK-based Setmixer was the standout among 10 finalists selected from over 400 startups, emerging as the champion of the first Global MediaTech Pitch Day, hosted by Raw Ventures on September 28.
Setmixer, founded by Pascal de Mul, impressed the judges with its recording system designed to autonomously capture and release live music in top-notch multitrack studio quality. The system can be seamlessly connected to the mixing desk of artists' partner venues, enabling the recording of every performance. What sets Setmixer apart is its upcoming integration of AI-backed auto-mixing, allowing artists to swiftly share their music with the public mere minutes after each show.
Following a rigorous and highly competitive selection process led by experts from Raw Ventures, Nvidia, CoinTeleghraph, German Research Center for Artificial Intelligence, and a generative AI-powered juror, Setmixer demonstrated exceptional innovation, potential, and a strong alignment with the future of media technology.
"It was truly challenging to select a winner from the exceptional pool of startups. Ultimately, we identified a startup with tremendous scalability, poised for 10x growth within the next year. Their technology effectively addresses a widespread problem, offering a solution with mass-market appeal, not limited to the UK but with global potential. Additionally, the team's expertise, including the founder's background at Spotify, stood out as a key factor. This is why we have chosen them, and I am excited to move forward with discussions on the terms and conditions regarding our investment." - says Victoria Palatnik, managing partner at Raw Ventures.
The UK-based startup Maekersuite, led by founder Philip Werner, wowed the AI-powered juror with its cutting-edge platform. Maekersuite is a data-powered and AI-enabled content creation platform that has the potential to revolutionize the content creation process. By reducing scripting time by up to 85%, the platform analyzes millions of online stories and learns the best-performing narratives. This data-driven approach provides content creators with predictions and recommendations, catalyzing the growth of their businesses. Maekersuite's recognition at the event reaffirms its status as a trailblazer in leveraging AI to enhance content creation in the media industry.
Winkt, a German-based startup co-founded by Jasmin Oestreich and Eva Balmaks, captured the hearts of the audience and secured the coveted Audience Choice Award. Winkt represents the future of social networking, which is based on location. The Winkt app offers event partners and guests a unique and interactive experience, connecting users in close proximity in real-time. Its location-based content and interactive map provide event partners with a platform to share offers, send group messages, and discover local events instantly. Winkt's innovative approach to community tech and social networking showcases the power of technology to enhance real-world connections. This recognition highlights Winkt's potential to reshape how people connect and engage in the digital age, making it a promising player in the media tech sector.
MediaTech Pitch Day is set to become a landmark event and a transformative agent, igniting innovation and collaboration among mediatech visionaries and investors. This is the occasion for entrepreneurs to showcase their disruptive ideas and secure the support they need to revolutionize the media landscape.