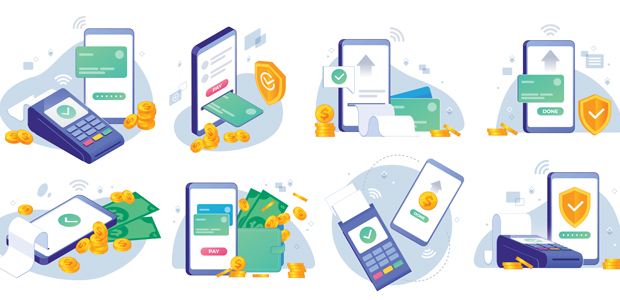 UK startup pledges to help SMEs struggling with late payment
UK startup itsettled is looking to help SMEs struggling under the burden of late payment with their recently launched #GetTheUKPaid initiative. 
Designed with time-poor business owners and their teams in mind, the itsettled platform aims to remove the headaches associated with payment collection and debt recovery. 
By combining a wealth of credit management experience with a dedicated team of developers and then sprinkling on a generous helping of user experience and customer success expertise the Bristol firm are confident they've created an automated and legally compliant platform that's not only easy-to-use, but also proven to generate results.
Working closely with early adopters, the team have spent a lot of time on user journey mapping and developing a clean, intuitive dashboard. The aim? To have a platform that anybody (and they're keen to stress anybody) can use to monitor invoices and collect payment. 
The UI is only part of the equation though. It's the proven process that the firm has developed that they believe really sets them apart from the competition. And it's this that they're predicting will help them hit their ambitious growth targets over the next couple of years. 
Their #GetTheUKPaid pledge follows the government's announcement earlier this month that Liz Barclay, the new Small Business Commissioner, will be leading a crackdown on late payments to small businesses when her term begins on 1 July. 
As part of the initiative, the firm is giving 1,000 UK businesses the opportunity to use their automated payment collections platform for free. 
Late payment culture is an issue for the UK. Indeed, delayed invoices have become a huge pain for companies across many industries, with the coronavirus pandemic further exacerbating the problem. 
The number of SMEs in significant distress currently stands at 620,000 and has increased due to the challenges businesses have faced in the last 12 months. 47% of all invoices owed to businesses are paid late and 20% of small businesses run into cash flow problems due to late payments. At any given moment, there are some 1 million businesses struggling to get paid across the country.

Glen Morgan, itsettled's CEO said: "We welcome the government's news that tackling the UK's late payment problem will be a top priority for the new Small Business Commissioner. Having worked closely with both previous commissioners, we look forward to continuing this strong relationship with Liz and her team. 
"Although there's light at the end of the tunnel for many businesses with the government's announcement last week and the easing of COVID restrictions, we wanted to do something to help those struggling with cash flow issues today.
"Unlike other software providers on the market, we provide a debt collection process that is proven and effective. No other firm has our level of confidence in their process - which is why we provide our guarantee.
"Our aim is to eradicate the late payment culture we have in this country, and with it the mental health impact late payments can have on business owners." 
The Bristol startup has a vision of a world where no business fails because it doesn't have the ability, knowledge or confidence to get paid for it's products or services. 
Their aim is to ensure that every business in the UK has the tools to chase their debts and get paid on time, whilst maintaining a positive relationship with their valued customers. 
Those interested in finding out more and signing up for their #GetTheUKPaid initiative should head here. Here they'll be given free credits to chase up to 10 invoices.