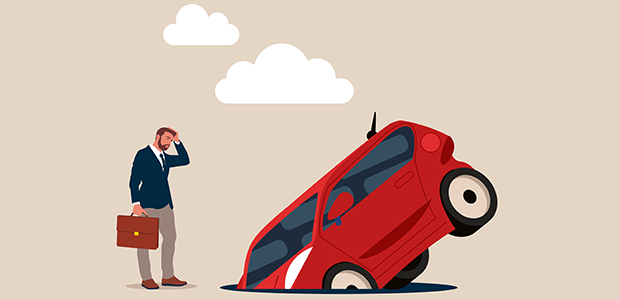 UK startup looks at autonomous pothole repair
In a significant stride towards smarter infrastructure maintenance, a UK-based startup has introduced an autonomous robot designed to address the challenge of road repairs.
This innovation uses artificial intelligence to identify and mend cracks and potholes, a task that has traditionally been labour-intensive and inefficient.
The development by Robotiz3d is particularly relevant against the backdrop of the UK's escalating road maintenance needs, where almost two million potholes are addressed annually. With the increasing burden on infrastructure due to more road users and harsher weather conditions, the startup's solution offers a timely response.
Robotiz3d's journey represents a fusion of AI and robotics, transforming road maintenance into a more streamlined, safer, and cost-effective process. Operating from the Science and Technology Facilities Council's (STFC) Daresbury Laboratory, Robotiz3d's creation is a testimony to the potential of combining advanced technology with practical applications.
The company's autonomous vehicle, built on technology initially patented by the University of Liverpool, is capable of not only identifying road defects but also predicting their severity. This predictive capacity, powered by AI, enables a more proactive approach to road maintenance, potentially saving time and resources while extending the lifespan and safety of roadways.
For startups and entrepreneurs, Robotiz3d's path from concept to market offers valuable insights. The company leveraged the resources available at the Daresbury Laboratory, including advanced manufacturing facilities and essential business support. This access allowed Robotiz3d to develop and test its prototype in a resource-rich environment, crucial for a startup navigating the challenging phase of product development and testing.
CEO and Co-Founder Lisa Layzell's experience reflects the entrepreneurial spirit: "This is the first autonomous technology of this kind developed specifically to tackle the pothole crisis which plagues many parts of the country. For Robotiz3d, locating to STFC's Daresbury Laboratory has provided us with a technologically sophisticated environment to operate in. The expertise available, both in technology and business development, have been invaluable as we move towards the commercialisation phase of our business."
Paul Vernon, Head of STFC's Daresbury Laboratory, highlights the broader significance for startups: "For a small company, turning an initial idea into a viable commercial reality that can compete on a global scale can be an enormous challenge. We are providing companies with affordable access to the best skills and facilities in engineering R&D so that they can develop their new technologies faster, more affordably, and with less risk."