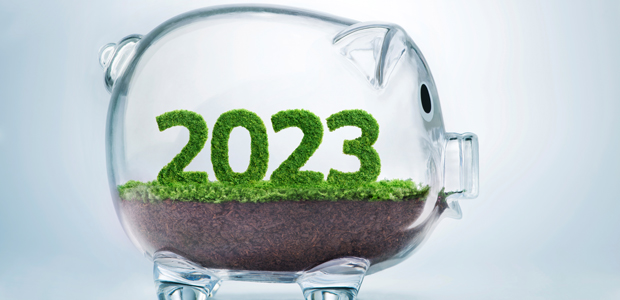 UK spring budget 2023: what we know so far
Today, at 12:30pm, chancellor Jeremy Hunt presented us with the first Spring budget of 2023.
Jeremy was quick to announce that "the UK won't enter a recession", and has planned to cancel the £500 hike in average energy bills that was supposed to come into effect as of next month.
Here are some facts about what we know about the budget so far, which will hopefully help you prepare for the upcoming months.
The budget included an increase in income tax thresholds and a freeze on fuel duty rates.
The 2023 budget also included an additional £2bn for the NHS, increased support for businesses, and extra funding for social care and education. 
The budget also included a new 'Help to Grow' scheme which provides businesses with access to up to £5,000 in grants to help them invest in new technology and skills. 
The budget also announced an increase in the National Living Wage, from £8.91 to £9.21 per hour from April 2023. 
The budget also introduced a new 'Green Home Grant' scheme, which will provide up to £10,000 for homeowners to make energy-efficient improvements to their homes. 
A new 'Digital Services Tax' has also been introduced, which will levy a 2% tax on the revenues of large digital companies from April 2023.
Tax on beer frozen as part of Jeremy Hunt's 'Brexit pubs guarantee'. Tax on draught beer in pubs will remain frozen from 1 August this year.
Government will add £11bn to the defence budget over next five years.
The effect on small businesses and owners
The 2023 UK Spring Budget may have a significant impact on small business owners, depending on the specific measures announced. Possible measures could include changes to tax rates, changes to eligibility criteria for small business grants and loans, or changes to regulations affecting small businesses. 
Michelle Ovens CBE, Founder of Small Business Britain, shares her thoughts on what small businesses need from the Chancellor's Statement: "A solid focus on boosting the country's lacklustre economy is clearly needed. The focus on mobilising workforce talent that is being signalled must be matched by a parallel effort to stimulate entrepreneurship. The nation's 5.5m small businesses are absolutely vital to generating UK growth at the grass roots, but after years of challenges our exhausted small firms are under a huge degree of strain and need more targeted support to cope with the cost-of-living crisis and help to find new opportunities in a really tough and uncertain market.  In particular, they need clarity on what the future of the energy support scheme will be from April and how they will be impacted."
Mohsin Rashid, CEO of ZIPZERO, said: "As expected, indeed as required, the Chancellor has extended the energy price guarantee, which will be welcomed by households across the country. Although portraying this measure as pulling a rabbit out of a hat and virtue of outperforming the OBR's expectations for the economy, the reality is that households are struggling too much for the government to cut support now. This isn't a life jacket; this is the same rope tossed back while the Chancellor shouts "hold on tight". Unfortunately, many are slipping off.
Steven Winter, Public Sector Regional Sales Manager, Cradlepoint, said: "It is incredibly disappointing the UK government has overlooked improving next generation cellular connectivity in its latest budget announcement. At a time when many businesses are facing economic uncertainty, ensuring infrastructure is there to support innovation and flexibility is vital. In fact, a recent Cradlepoint study found that 93% of UK businesses stated that improving connectivity would make them more resilient to future economic and social shocks."