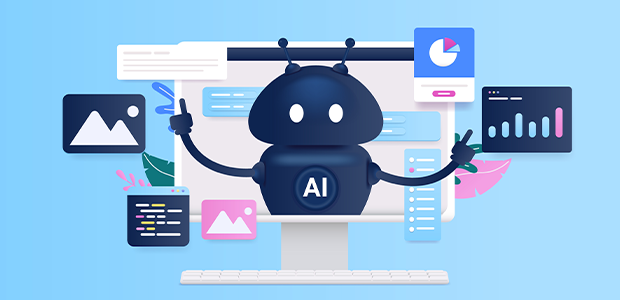 UK SMEs at risk of falling behind global AI adoption
A report conducted by HR technology scaleup Employment Hero reveals that UK SMEs are at risk of falling behind in the global race for AI adoption.
The data underscores the urgent need for UK businesses to embrace the capabilities of artificial intelligence, especially in light of Prime Minister Rishi Sunak's ambitious pledge to make the UK a world leader in AI technology.
The survey of 301 HR leaders found that younger respondents and those in larger companies were far more excited about the potential of new AI tools.
Those aged 45 and over were twice as likely as those aged 24 or under to say they were worried that their job was "at risk" from AI - 28% compared to 14%.
Those working for smaller companies were more sceptical about whether AI could help them save time and be more productive - 41% of those at companies with 50 or more employees disagreed or were unsure of the statement "AI can help me save time and make my job easier" compared to just 9% of companies with 201-500 employees.
UK companies in general were less enthusiastic about the potential of AI when compared to their peers in Australia and New Zealand. Two-thirds of respondents in Australia and New Zealand agreed they were "excited" about the way AI will transform the role of AI, compared to just 55% of companies in the UK.
A higher proportion of HR leaders in Australia and New Zealand believed AI would "help me save time and make my job easier" - 76% compared to 64%.
The report comes as UK Prime Minister Rishi Sunak has gathered world and tech leaders to Bletchley Park for a summit on making this new industrial revolution safe.
"The report raises a red flag for UK SMEs," warned Ben Thompson, CEO of Employment Hero.
"In a hypercompetitive global economy, where AI adoption is rapidly transforming industries, businesses that fail to leverage the power of AI risk falling behind their international competitors."
"The UK's SMEs play a vital role in the economy, and their success is crucial for the nation's overall growth and competitiveness. Given the recent findings that productivity growth in the UK has slipped to its lowest level in a decade, it is particularly concerning that the very individuals responsible for shaping the future workforce show hesitancy towards AI. Whilst our report highlights genuine concerns about job loss due to AI, it's essential to remember that AI is about augmenting human capabilities, not replacing humans, therefore to foster entrepreneurship and drive innovation in the UK, HR professionals must overcome their fears and actively embrace AI as a transformative tool."