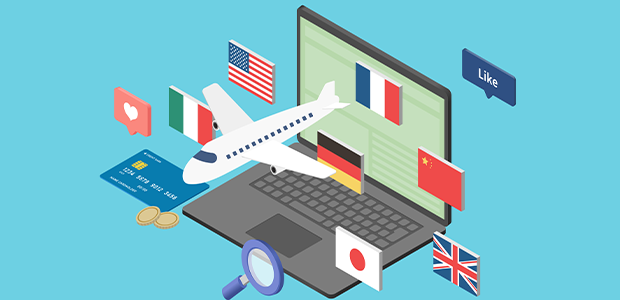 UK SMEs called to apply for major government export awards
The Department for Business and Trade (DBT) has announced the return of the Made in the UK, Sold to the World Awards for a second year. This year's event sees the introduction of five new categories and an enhanced prize package, aimed at recognising outstanding achievements in global trading.
These awards are designed to celebrate the international sales achievements of small to medium-sized businesses across the UK, offering a platform for further growth and opportunities. Winners will have the chance to apply for the distinguished King's Award for International Trade.
Lord Offord of Garvel, the Minister for Exports, highlighted the awards' role in acknowledging the crucial contribution of these businesses to job creation and economic growth in the UK.
Lord Offord remarked: "The success of our inaugural awards showcases the incredible talent and innovation of UK businesses and proves how highly British goods and services are valued in overseas markets.
"I hope last year's winners serve as inspiration to others looking to get onto the exporting ladder and encourage more fantastic businesses to profile their international achievement in this year's awards."
Thomas Bayel, International General Manager at Little Moons, encouraged businesses to participate. Little Moons, the recipient of the previous year's Agri, Food & Drink award, has seen significant growth since the accolade.
Bayel stated: "If you're early on in your exporting journey, I encourage you to get support and leverage trade fairs and events like these. This year we grew our international business by more than 52% and have launched into three new international markets including Portugal, Germany, and Hong Kong. We exported 55 million mochi in 2022 and expect to see that number grow by the end of 2023."
Little Moons, known for their artisan gelato encased in mochi dough, now operates in 30 countries, including Australia, the Middle East, and mainland Europe, with all products manufactured in London.
The 2022 sectors returning include: Agriculture, Food & Drink; Creative Industries; Education & EdTech; Financial Services and FinTech; Retail & Consumer Goods. The new categories, introduced to accommodate a broader range of sectors, include Consultancy & Professional Services; Healthcare; Infrastructure & Engineering; Low Carbon Energy; and Manufacturing, Advanced Manufacturing & Construction.
Marco Forgione, Director General of the Institute of Export and International Trade, who is returning as a judge, expressed his anticipation for the array of talent and entrepreneurial spirit expected this year.
Forgione commented: "This competition is further proof that international trade is a force for good, and that British goods and services are hugely valued overseas. The Institute of Export & International Trade are proud partners of these awards and we will continue to work closely with DBT to champion the amazing work being undertaken by British businesses trading across the world."
Winners will not only have the opportunity to apply for the King's Award but also receive an invitation to a Parliamentary Reception, a year's free membership with the Institute of Export and International Trade (IOE&IT), and various promotional benefits across DBT channels, including digital badges, certificates, trophies, and profiles to showcase their export success.