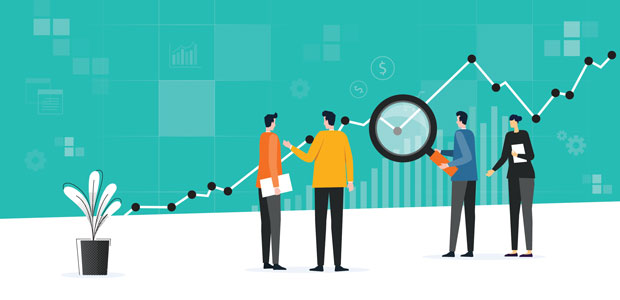 UK SME data suggests sales recovery, but jobs continue to decline
New analysis from Xero, the global small business platform, and AlphaBeta (part of Accenture), have revealed trends relating to the recovery of the UK's small business economy following the impact of COVID-19, showing tentative improvements in revenue and payment times.
Based on anonymised and aggregated data from hundreds of thousands of Xero customers in the UK, Xero's Small Business Insights (SBI) showed signs of recovery, with small business revenue improving by 11% in June. Although revenue was still down on last year, it improved from 29% down in May (YoY) to 18% down in June (YoY). 
The data shows the construction (12% down in the year to June, compared with 41% down in May) and manufacturing (3% down in June, compared with 24% in the year to May) sectors saw the most revenue improvement in June. The hospitality (51% down in the year to June, compared with 63%  in May) and arts and recreation (37% down in June, compared with 48% in May) sectors experienced the lowest revenue improvement.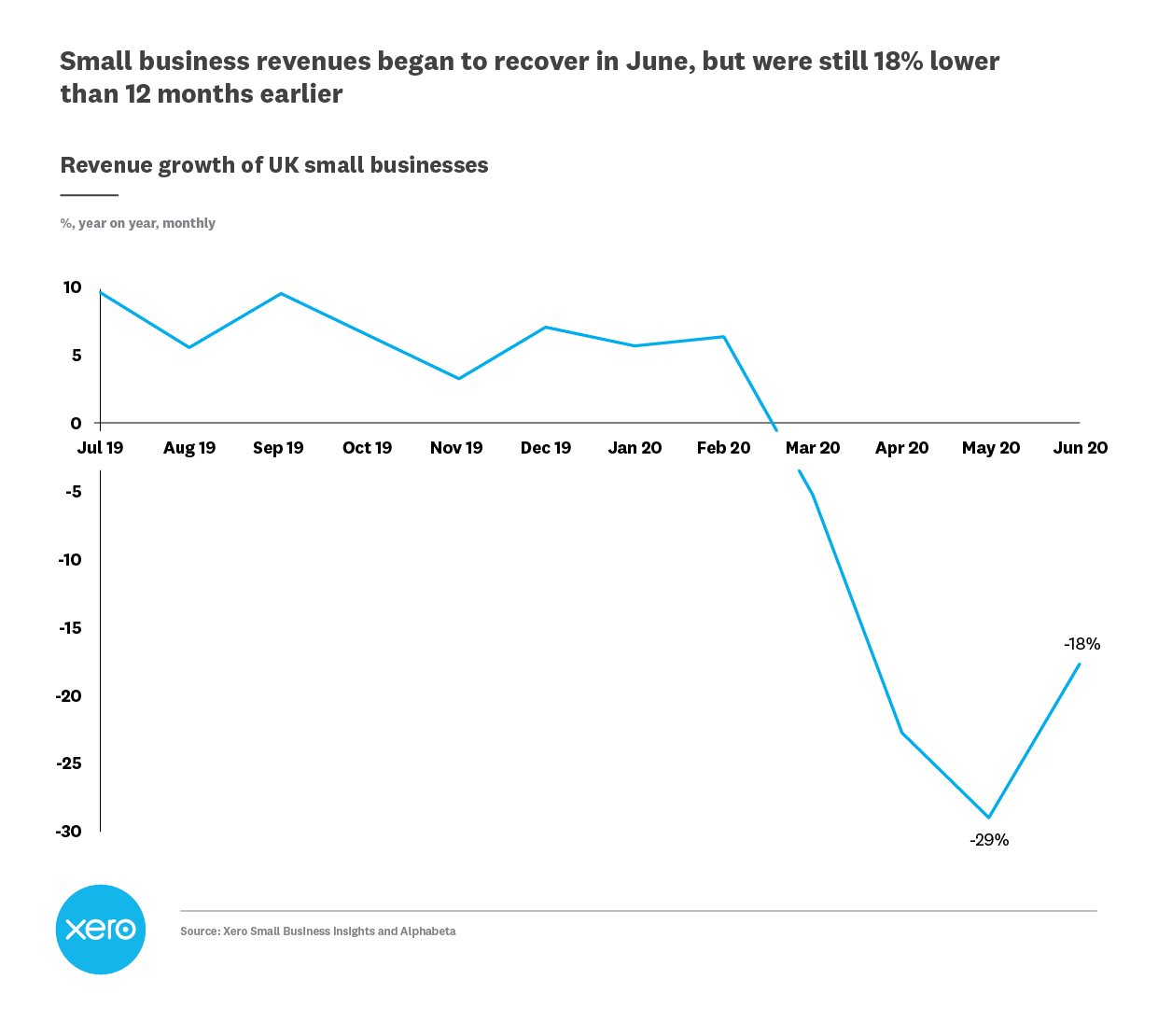 The length of time it took for small businesses to receive payments on invoices has shown tentative signs of improvement, decreasing by 1.1 days between May and June but remaining 5.7 days higher than pre-crisis levels.
Despite signs of recovery being seen in revenue figures, job losses have continued. Employment dropped another 4% in June, marking an overall decline of 8% since March 2020. Most UK regions shed jobs, with the East Midlands (-7.7% m/m) and the North West (-6% m/m) experiencing the biggest drops in employment between March and June.
Jobs declined further across nearly all industries in June too, except information media and telecommunications which saw a small increase of 0.5% between May and June.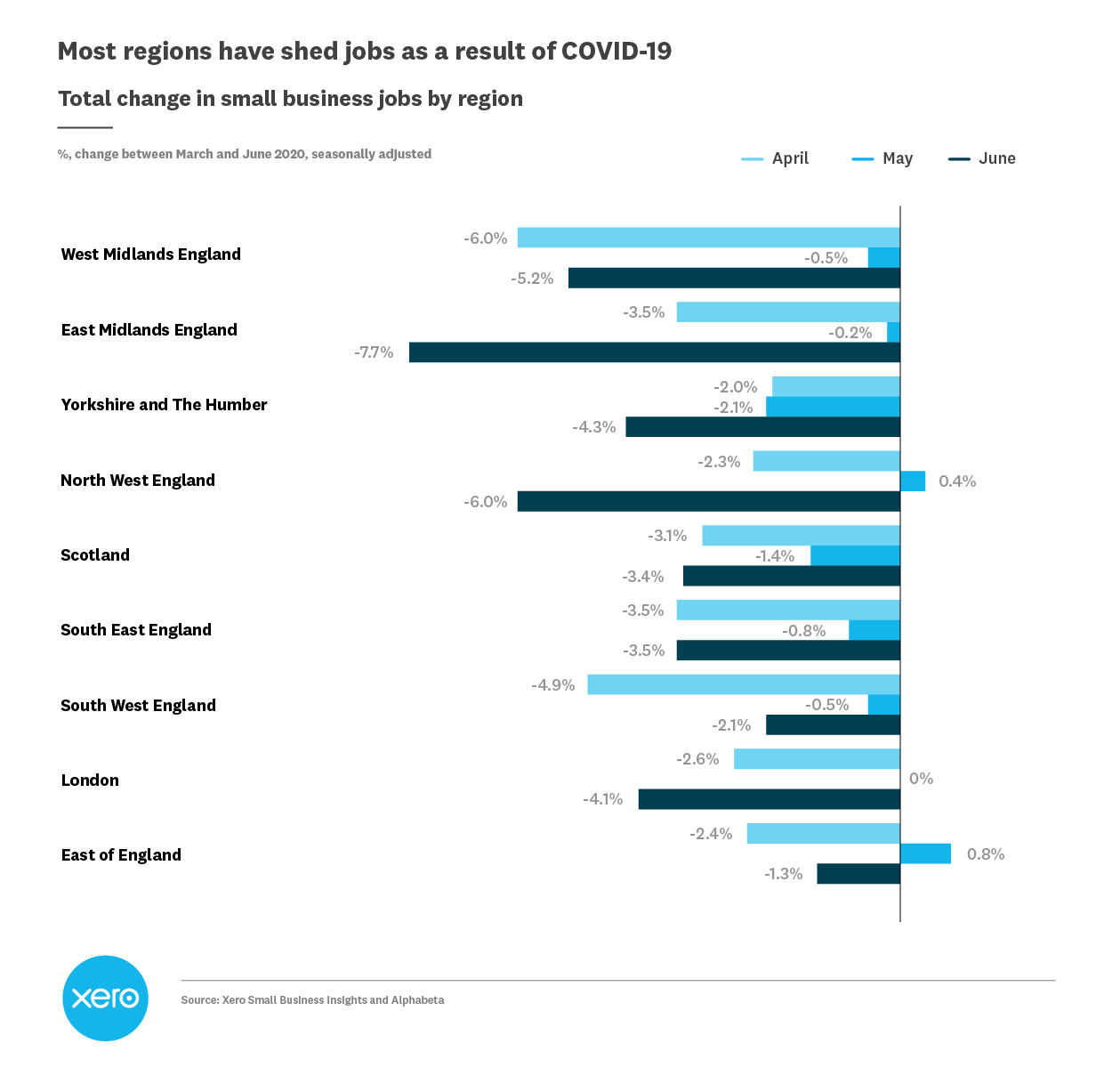 How the UK data compares internationally

 
The data shows the different stages of economic recovery between the UK, New Zealand and Australia - comparing how small businesses were impacted in each region. The UK, which started to ease restrictions later than the other two countries, is yet to reach a  trough in job losses.
In comparison, New Zealand and Australia have seen jobs rise from the troughs seen during the crisis. New Zealand showed the strongest signs of recovery of the three countries so far, despite having the largest drop in revenue when lockdowns were introduced. Its revenues have rebounded strongly to now be similar to June 2019 levels.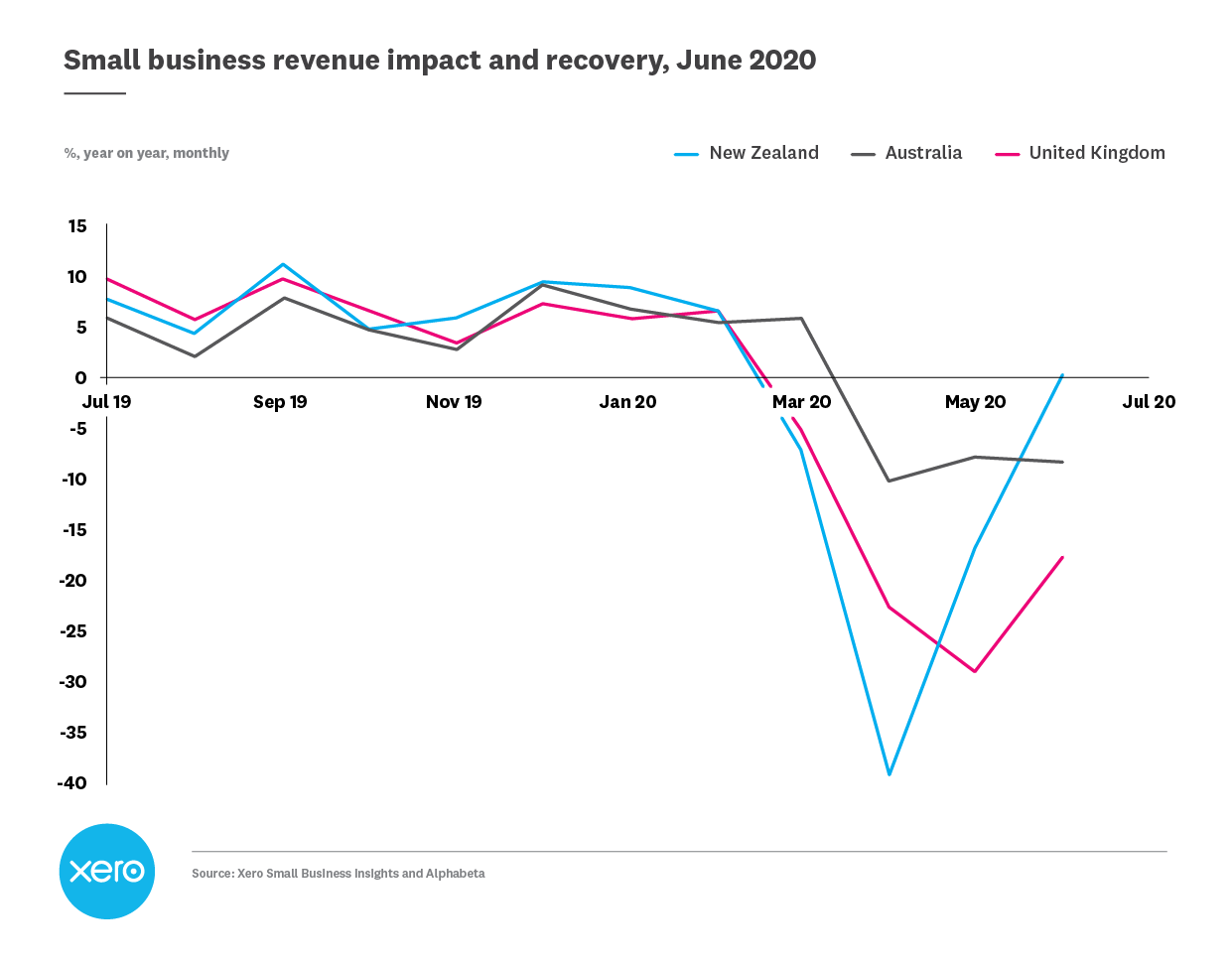 Gary Turner, UK Managing Director of Xero, commented: "This data suggests initial signs that the UK's small business economy is starting to recover from the crisis. However, small businesses are yet to show signs of re-hiring in June, with many still subject to restricted trading conditions. We're hoping the continued relaxation of restrictions in July will be reflected in improved hiring and revenue figures as small business confidence rebuilds.
"Despite some cautious signs of recovery, small businesses will need more guidance than ever as government support like the furlough scheme and bounce-back loans start to wind down. We'll be working with our small business customers to help them navigate this next phase - ensuring they get the support they need both from their accountants and the government. "
Xero has identified the key areas of Government support needed by small businesses in order to rebuild. The Roadmap to Recovery  policy recommendations, covering technology access, digital skills development and strengthened local communities, include calls for 30 days payment terms as standard, digital tools tax relief, improved regional internet access and an offset of technology expenses against tax. 
The manifesto is part of Xero's campaign to support small business recovery, and calls for the UK Government to meet the 'levelling up' agenda as part of its election promise.