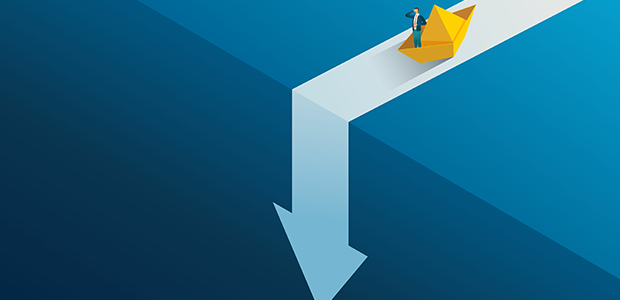 UK Fintech funding drops
UK Fintech funding has dipped in the first half of 2023, as total cash raised by UK fintech firms reached $2.9 billion in the first six months, showing a 37% decrease compared to the latter half of last year, according to new figures from industry body Innovate Finance.
Investment has also appeared to have declined alongside funding, as 111 of the 199 deals taking place in the first three months of the year, £2 billion worth the total.              
As market conditions prove themselves to be unpredictable, global FinTech funding has taken a hit dropping from 2,500 deals with a total capital investment of $31,7 billion in the second half of 2022, to 1,714 deals worth $27.3 billion in the first half of 2023.
The slowdown comes following a difficult 12 months of global fintech funding as investors turn their back on loss-making, high-growth start-ups amid turbulent market conditions.
Wayne Johnson, CEO and Co-Founder of Encompass Corporation, commented: "It is important to build investor confidence in FinTech given the necessity of innovative solutions, and at a time when the technology behind these is evolving rapidly. We must continue to drive game changing efficiencies for banks, with automation technology, for example, improving processes and output, while ultimately contributing to the UK's wider aim of becoming a science and technology superpower.
"Especially when considering key issues such as fighting financial crime, the latest in technology has a central role to play. Leveraging Know Your Customer (KYC) process automation, for example, to deliver real time digital risk profiles can save institutions hours and ensure continuous compliance. With the rise in tech innovation over recent years, it is important that investment remains high to continue facilitating digital transformation and the development of emerging technologies throughout the sector, which can positively impact the wider UK economy."
Steven Mooney, CEO of FundMyPitch, commented: "Funding for SMEs is absolutely vital if the nation wishes to reach economic stability and future growth, especially in sectors such as the FinTech sector that drives innovation and attracts international investment. The UK has always been seen as an international financial hub and retaining this position will only be possible if funding into the SMEs that support its developments is provided. The lack of financial backing will hold back small and medium-sized businesses that offer huge potential. We must get ahead of the game and prioritise making finance accessible to businesses, offering tools and platforms that support this, ultimately allowing our nation to grow, building sectors, such as the FinTech sector, that will promote international relations."