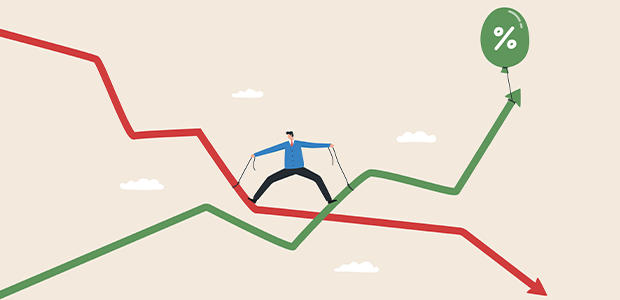 UK economic growth remains weak as economy stagnates
Between July and September, the UK economy showed no growth compared to the preceding three months, despite a stronger performance in September, as reported by the Office for National Statistics (ONS).
Contrary to economists' predictions of a 0.1% contraction, the economy demonstrated marginal resilience. Nonetheless, the Bank of England forecasts no growth until 2025, though a recession is not anticipated.
Interest rates have remained at 5.25%, the highest in 15 years, with Bank governor Andrew Bailey indicating it's premature to consider rate cuts. ONS data reveals a mixed economic landscape, with some sectors declining and others experiencing minimal growth over the quarter.
Dr Yi Ding, Assistant Professor of Information Systems at the Gillmore Centre for Financial Technology, WBS, commented: "While the stagnant economic growth is disappointing, it presents an opportunity to bolster key sectors like FinTech. The UK's ambition to be a global tech leader hinges on enhancing sectors fundamental to emerging technologies.
"Collaboration among government, industry, and academic research centres is crucial. With slightly brighter economic outcomes than initially anticipated, stakeholders should leverage this momentum for innovation, skill development, and business support in integrating FinTech solutions."
Khalid Talukder, Co-founder of DKK Partners, remarked: "The steady economic performance, despite expectations of recession, is a positive sign, particularly for businesses. Businesses, having weathered recent challenges, should stay confident in the recovering economy and prepare for improved conditions ahead.
"Despite ongoing challenges with inflation, high interest rates, and uncertainty, the situation is improving. As the UK strives to become a Tech Superpower, businesses need to engage in innovation and collaboration. Support for businesses through investment and tailored regulations, leveraging Brexit benefits, will be key. This support will enable businesses to contribute to economic growth, embrace new technology, particularly in the FX and payments sector, and maintain resilience."
Jeremey Hunt, UK Chancellor of the Exchequer, stated: "The Autumn Statement will concentrate on stimulating healthy economic growth by fostering investment, encouraging employment, and reforming public services, which are essential for our country's growth."