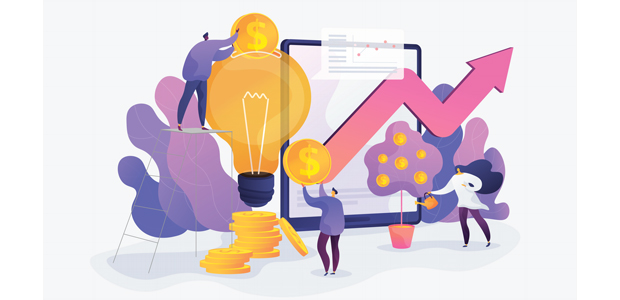 UK cyber recieves post-lockdown funding boost
British cybersecurity startups raised £651m last year after the start of lockdown in March, but only £11.9m went to companies looking to raise investment for the first time, according to new research released today by Plexal and Beauhurst.
Post-lockdown investment into UK cybersecurity startups increased by 52% in 2020 compared to the same period in 2019, with general investor caution offset by the need for solutions to address the security challenges arising from the Covid-19 pandemic. However, while investors clearly saw the value in proven businesses capable of meeting these challenges, they remain hesitant to commit significant funding to those without existing backing.
Plexal, the innovation centre and workspace established by Delancey, and Beauhurst, the UK's leading database for fast-growth companies, analysed nearly 40,000 startups and fast-growth businesses (companies that have attracted equity or venture debt funding) to understand investment activity among the cybersecurity sector since UK lockdown began on 23 March 2020. Plexal also delivers LORCA (London Office for Rapid Cybersecurity Advancement), the DCMS-backed innovation programme that helps cyber startups to scale.
The research is designed to provide an accessible, factually driven window into the state of the UK's startup community and tech sectors. The Plexal Startup Tracker can be found here: plexal.com/startup-tracker.
Funding for cybersecurity startups grew by more than half after lockdown began in March 2020, compared with the same period in 2019. This is in strong contrast with broader startup funding, which fell by 10% year-on-year across all sectors. The total number of deals involving cybersecurity startups also increased by 33% year-on-year. In contrast, deal numbers across all sectors were 26% lower during lockdown compared to 2019.
Only 23 cybersecurity startups entered administration, liquidation or dissolution since 23 March 2020, compared with a total of 1,715 across all sectors – again highlighting the sector's resilience.
Storing up problems: funding for the few, not the many 
Although the increased funding suggests that the average investment was larger in 2020 and that a wider range of companies received capital, funding was actually dominated by a few very large follow-on investments such as OneTrust (£224m), Snyk (£154m) and Privitar (£70m). This shows that despite the total funding boost, it is select scaleups with a proven track record that have prospered, rather than the broader UK cyber sector.
This trend has most keenly impacted the volume of capital invested in cybersecurity startups seeking funding for the first time, which drastically fell year-on-year. These early-stage firms only secured £11.9m (across 13 deals) since the beginning of lockdown in March 2020, compared to £265m (across 9 deals) in the same period in 2019 – a 96% decrease. 
Saj Huq, Director of Innovation at Plexal, comments, "While increased total funding demonstrates the relevance of cybersecurity and shows that the UK's cyber industry has not been impacted to the same extent as others, the almost complete absence of backing for early-stage firms puts the sector's future at risk. It is these companies that we will ultimately rely on to solve the inevitable new cyber challenges arising from a society that is increasingly digital-first.
"Covid-19 has accelerated digital transformation, increased the demand for digital services and reinforced the relevance of security as a crucial business enabler. More cybersecurity companies are receiving investment as a result, but the caution exercised by investors is preventing the UK's cyber sector from becoming the key driver of the economic recovery that it should be. Investors, industry, academic institutions and government must come together to safeguard the future of our brightest, early-stage cyber startups or they could become a lost generation."
Henry Whorwood, Head of Research and Consultancy at Beauhurst, comments, "The cybersecurity sector has retained a strong flow of investment compared to many others which have struggled throughout the Covid-19 pandemic. However, the small proportion of this funding that has gone to first-time raises indicates that investors are hedging their bets by committing far less per deal and focusing on later stage scale-ups. Despite the relevance of the sector, it looks like 2021 could be another challenging year for early-stage cyber companies."