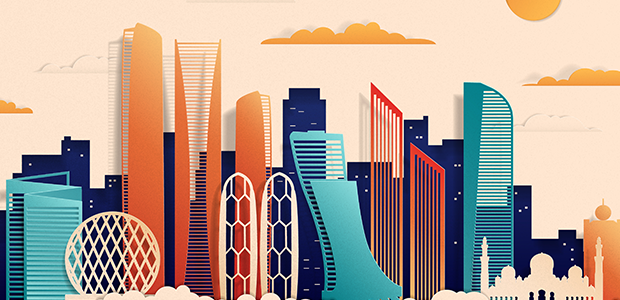 UK climate tech startup Levidian expands into Middle East
UK climate tech startup Levidian has announced its first international expansion with the establishment of a new base in Abu Dhabi.
The announcement comes at a pivotal time, with the UAE a fast-growing hub supporting innovative companies with proven solutions in support of the regional and global energy transition.
Levidian's unique LOOP device offers a route to capture the carbon from waste gas from hard-to-abate industries such as oil and gas, which currently accounts for 15% of total energy-related emissions globally, while creating a new source of clean hydrogen and high-quality graphene. Graphene is a wonder-material that can be used to significantly enhance the intrinsic characteristics of products in major global industries as far ranging as steel, aluminium, batteries and petrochemicals.
With more than 20 oil and gas producers expected to commit to eliminating methane emissions and gas flaring by the end of the decade, the export of Levidian's technology represents a timely opportunity for UK climate leadership.
Rob Bricker, Director for Business and Trade UAE, UK Government said: "Levidian is a great example of how UK companies are supporting efforts to tackle climate change in the Middle East. We are delighted that the UAE is the destination for Levidian's expansion, bringing their world-leading tech to the region and helping to unlock the potential of graphene – a British discovery – in the UAE.
"This expansion is a testament to the strong economic ties between the UK and UAE. Levidian's endeavour in the UAE not only bolsters bilateral trade, but also showcases the prowess of British companies on the international stage."
Levidian's move into the UAE is a key step forward for the business as it prepares to install a LOOP demonstration unit at one of ADNOC's gas facilities in Abu Dhabi ahead of COP28.
John Hartley, Levidian CEO, said scaling its LOOP technology is critical to meeting the global fight to eliminate methane emissions: "The energy sector alone is responsible for nearly 40% of the total methane emissions attributable to human activity. Levidian's technology has been designed specifically to target hard-to-abate industries.
"The opportunities for us in the Middle East, and specifically in the UAE, mean the region is central to our growth strategy. We believe we can take our LOOP technology and develop it further and faster to meet the ambitions of the industries that need to urgently decarbonise.
"We look forward to establishing Levidian as a leading decarbonisation company in the region."