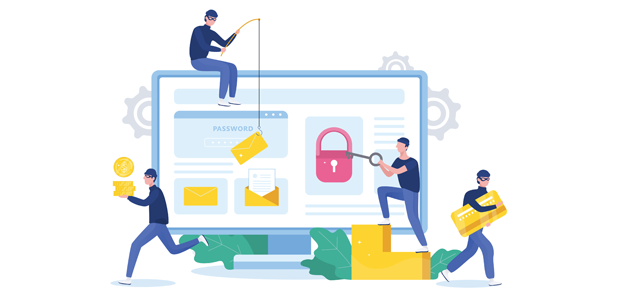 UK businesses lost £6.2m over the past year to cyber scams
UK businesses have lost over £6.2m to cyber scams over the past year - with a 31% increase in cases during the height of the pandemic (May-June), new research shows.
Police data, analysed by cyber security expert Nexor, reveals how 3,445 UK businesses fell victim to cyber scams during the period September 2019 to September 2020. Of those cases, 1,740 were reported since lockdown was enforced.
In March, there were 237 cases reported by business owners, jumping to 291 in June - an increase of 23%.
The most common type of attack was hacking through email or social media, which accounted for 53% of attacks over the year, leading to a loss of £2.9m. 
Scams caused by hacking of computer servers was revealed as the second most common type of attack on businesses over the 12 month period.
Sarah Knowles, Senior Security Consultant at Nexor said:  "The last six months have opened up many opportunities for malicious hackers to intercept individuals and businesses as we have been thrown out of our usual routines and away from reliable systems.
"Across the country, millions of people switched to work from home and for many businesses, this left the door ajar as cyber security took a back seat with such short notice, with the extent of the issue across the country detailed in a recent report. 
"It's important that when we either transition back to our workplaces, or indeed permanently adopt a more remote approach to working, that we don't allow these types of attacks to once again affect our businesses. This comes down to ensuring we invest in staff awareness training so they are vigilant to suspicious emails, calls or texts, and that the correct reporting processes are followed. 
"To allow businesses to continue operating, it is key that a number of areas are addressed, and this starts with identifying the risks that already exist or may cause problems in the future. Only once these have been identified can the business move to protect itself."
The data also revealed the areas of the country where businesses lost the most amount of money following a cyber attack, per 100,000 companies.
London led the way with a loss of £308,338, outside of London, the West Midlands took a huge blow with a loss of £133,461, followed by the South East (£118,159) and the South West (£74,691).