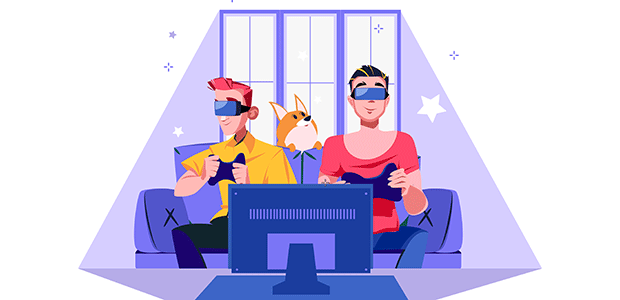 UK-based LF.Group will help 300M gamers worldwide in finding teammates
LF.Group, an all-in-one free-of-charge SaaS platform for gaming communities, announces a $1m pre-seed round raised from an SF-based VC firm Grishin Robotics.
The company aims to help the 300M gamers worldwide to find teammates and join forces on their way to better results in online games. LF.Group is a complete software toolkit that gives gaming communities the power to host events, recruit players and organise activities in an easy and secure way.
Firstly, the company launched LFG Discord bot with Lost Ark's Traveling Merchants tracking function, which users may see in action in the community Discord server of the r/LostArk subreddit. Later this year LF.Group successfully came to partnership agreements with various streamers and top guilds of World of Warcraft, including Echo and Method. Every guild is able to easily set up a community page and use it to search for the new players to join the roster.
The guild's profile includes customisable filters to specify the community's goals and guild type, calendar, and timetable of the in-game events, the list of highlights and accolades, a description of the current guild roster, and the catalogue of open positions. To hire new players, organisations create a custom application form with rich filters and a questionnaire. Then communities receive notifications about new candidates via Discord or in-browser on LF.Group website. Chat with applicants is also available and all players; profiles who applied to teams' open positions are stored in one place.
In 2022 the company achieved widespread adoption among MMO gamers and grew organically to serve in-game communities and players of different skill levels. It is currently a standalone and scalable product with 50,000 gamer profiles and over 200 teams on the waitlist to start recruiting newcomers.
LF.Group was founded by a strong team of executives: serial entrepreneur Alexey Moiseenkov, who previously launched Prisma Labs (111M+ installs and the #1 AppStore app in 2016) and Capture Technologies (a community-oriented messenger); Dmitriy Beseda and Alexander Karetin (co-founders of Overgear, a worldwide platform for gamers to sell and buy gaming services); and Stas Kapinus (founder of eStreams, an analytics platform for in-game broadcasting and in-game streams).
As avid players themselves, entrepreneurs quickly settled on the idea of starting a business in the gaming industry.
"Online games helped me become a stronger leader and drastically improved my decision-making. In high school, I was already among the top 200 World of Warcraft players in the post-Soviet space, and to date I have almost 9600 hours spent playing. We know first-hand how difficult it is to team up with like-minded people who can take you to the next level within your favourite game", Alexey Moiseenkov says.
Co-founder Dmitriy Beseda, for whom LF.Group became the fourth gaming-related business to run, elaborates: "As a person with more than 20 years of gaming experience – I even met my wife in a game! – I've always missed the proper tool to gather with the new teammates I want to play with. Most of the solutions we compete with today are the in-game search bars or looking-for-group threads on forums.
They are either built for instant gaming or lack the wide range of parameters for selecting new players for your team".
To date, the platform is home to potential teammates in World of Warcraft, Lost Ark, League of Legends, and League of Legends: Wild Rift. The list of featured games will expand till the end of 2022.
The round of funding from Grishin Robotics will be used to extend community support and build new features on the platform such as a news feed with the latest updates from organisations and AI helper that suggests the best job opportunities for players.