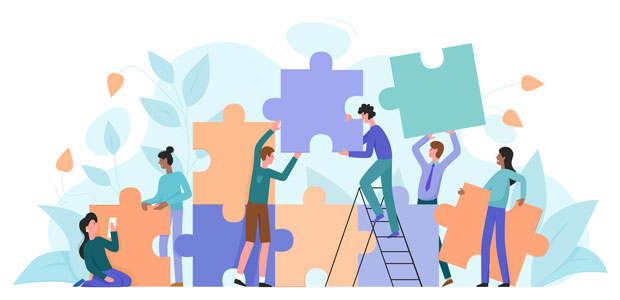 Two UK petcare startups chosen from 300 applicants to join Purina accelerator
Purina has announced the six startups that have been selected as the winners of the UNLEASHED 2021 Accelerator Lab Programme. The winning companies are actively engaged in advancing pet care by creating fully digitised solutions, based in sustainability and pet wellbeing.
2021's winning cohort includes: Animoscope, France; BioKind, UK; Pawesomer, Finland; Pawpots, Lebanon; PuppyFat, UK; and Scorpet, France.
The winners were chosen from more than 300 applicants, across 50 countries, recognised for driving some of the most innovative ideas in petcare across Europe. Each winning startup will receive CHF 50,000 to upscale their business as well as benefit from bespoke mentorship and supervision from Purina's Accelerator team.
Kim Bill, Head of the Purina Accelerator Lab said: "We are delighted to welcome such visionary and progressive young companies to our cohort. Their business models align with Purina's drive to innovate and challenge the industry through technology, and data-driven solutions. While the next six months will be busy, we look forward to successfully completing the 'Proof-of Concept' highly structured programme with our innovators and seeing how they use technology to advance and promote the pet-human bond."
Jeff Hamilton, CEO at Nestlé Purina PetCare in Europe, Middle East and North Africa said: "As we launch our UNLEASHED programme for the second year, seeing the full range of applicants we received truly showcases how much the industry of petcare is accelerating, especially in the sphere of sustainability, technology and data- driven solutions.
"Congratulations to our six exemplary winners - we are proud to be facilitating the work of these startups and look forward to seeing the impact these companies make for pet owners in Europe and beyond."
Michael White, Founder and CEO of PuppyFat, one of the winners of the 2021 programme said: "When I spotted the opportunity to collaborate with Purina, it was too good of an opportunity to miss. Their goals around sustainability and pet health align perfectly with my personal and company values and I expect the partnership to extend beyond the UNLEASHED programme and long into the future. At PuppyFat, our breeder community is at the heart of everything we do. And, ultimately, winning Unleashed will enable us to serve them better and grow with them even faster."
The UNLEASHED programme works to select the most impactful startups from across EMENA (Europe, Middle East, North Africa) who are actively engaged in creating and implementing innovative solutions, products and services for pets and the people that love them. By providing the winners with bespoke mentoring programmes, they will benefit from Purina's extensive and deep expertise in pet care category knowledge. The programme will be completed in December 2021, with the next phase of cohort recruitment set to begin in February 2022.
Last year, the programme attracted over 120 applications from 28 countries. The 2020 winners included: BlueNalu Innovations, USA; BorrowMyDoggy, UK; Natu, Spain; OneMind Dogs, Finland; and Petable, Portugal. 
Three of these winning startups saw such success through the Unleashed mentoring programme that Purina have now engaged 2 of them in a continuation of the Unleashed Accelerator into the Unleashed Incubator, a 3-year proof-of-business partnership and another in a joint research and development agreement.