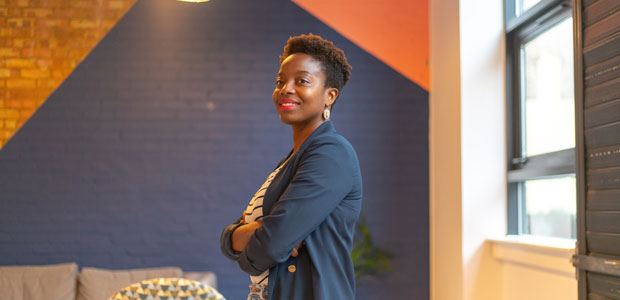 TryTech to help 1,500 unemployed young Londoner's build careers in tech
OneTech, an organisation connecting London's underrepresented communities with opportunities in tech startups, have today launched TryTech. The new online platform will help young people, aged 18-24, facing multiple disadvantages in the UK, to find motivation, develop their knowledge and skills towards a career in the technology and social enterprise sectors. The platform will be available in London first, before rolling out across the UK. 
TryTech's mission is to help young people access free support to secure knowledge-based roles in tech startups. This is in response to the impact that the pandemic has had on the UK economy, helping those hit hardest to gain new skills and job opportunities.
The technology sector is one of the fastest-growing job markets in the UK, and according to an ONS Labour Force Study from August to October 2020, the unemployment rate in London for young people aged 16-24 has seen the biggest rise, to a rate of 25%.
Data from the UK Government showed that the unemployment rate among young people aged 18-24 across the UK increased to 13.2% for the same period.
TryTech empowers young people aged 18-24 years old, who are not in education, employment, or training (NEET), or are in low-paid and insecure jobs, to access free support to secure knowledge-based roles in tech startups. Its innovative online platform provides individuals with access to curated content and intensive support through Learn, Apply and Work phases, and matches young people to live roles. Course materials are made accessible through video content via Facebook Messenger and Telegram. 
The programme is on a mission to bridge the skills gap in tech so that knowledge-based roles can be filled by improving the confidence and skills of young people to secure work.
Emma Obanye, Entrepreneur in Residence for OneTech, said: "The past year has had a staggering impact on young people in the UK, disrupting education, hugely impacting the job market and taking away previous opportunities for development and employment. We've spent the past three years working committed to challenging inequity and the lack of diversity in tech, and we know that this sector has continued to grow and has a real demand for talent. We're delighted to launch TryTech to help more young people develop skills and careers in this sector, which shows no signs of slowing down."
TryTech was developed in collaboration with The Collective Foundation and is being led by the OneTech team, with support from Capital Enterprise. OneTech has previously run two talent and employment incubators within London, helping over 60 people to better understand the tech startup world and develop the skills they need to work within it.
60% of the first cohort, delivered in the Autumn of 2020, went on to find work in tech startups. TryTech aims to build on this work. It will reach 1,500 young people across London and take them through an accelerated learning programme, condensing 12 weeks into four, before brokering links with roles in tech startups. 
The programme is working with businesses such as Qventures, Afrocenchix and Erlystage to help increase employment outcomes for those who graduate from the course.
TryTech was selected as a semi-finalist of the £3m Rapid Recovery Challenge, which is funded by Nesta with support from the Money and Pensions Service (MaPS), JPMorgan Chase and, most recently, the Department for Work and Pensions (DWP).