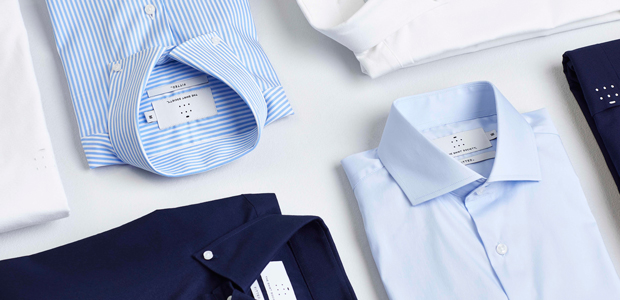 Traditional retail is dead...
It's been a tough year for many sectors, and perhaps none more so than retail businesses. The COVID-19 pandemic seems to have accelerated what many considered inevitable: the move away from traditional, physical store shopping to online-only models. With once High Street stalwarts such as Marks and Spencer, John Lewis and Harrods announcing closures and job losses, it seems that the retail sector is about to undergo a huge shake-up - one where businesses will need to be innovative to survive. We caught up with The Shirt Society, a Manchester-based startup, which is the brainchild of local businessman Matt Bird, and has already been backed by renowned tech entrepreneur Scott Fletcher MBE.
Tell me a bit about your background?
I started my first business at aged 23 in the spare bedroom of my flat in Shropshire. I borrowed a sewing machine from my mum's friend and began stitching labels and patches onto blank garments and selling them through a basic website that I'd built. I had that business for 7 years, and we ended up with customers in 20+ countries around the world as our reputation for quality became more renowned. It's what first ignited my passion for menswear!
What does The Shirt Society do?
Essentially, our ambition is to take the hassle out of shopping, while offering people the products they really want. We curate a selection of menswear and offer it to our members on a monthly subscription basis. They can be in and out of our platform within 30 seconds. We provide staple items such as shirts, t-shirts and polos - stuff that every guy has in their wardrobe. Our members just log in to select what's in their box that month...and we do the rest. And all for the same price every month.
Where did the idea come from?
It actually stemmed from talking to customers in my previous menswear business. They would tell me constantly that they hated going to certain shops to buy their shirts. They were overwhelmed by the selections, especially online, and they didn't have the time to waste in fitting rooms in physical shops. These customers told me that if I could provide a better shopping solution and fit into a reasonable price bracket, they would be the first customers. So The Shirt Society was born!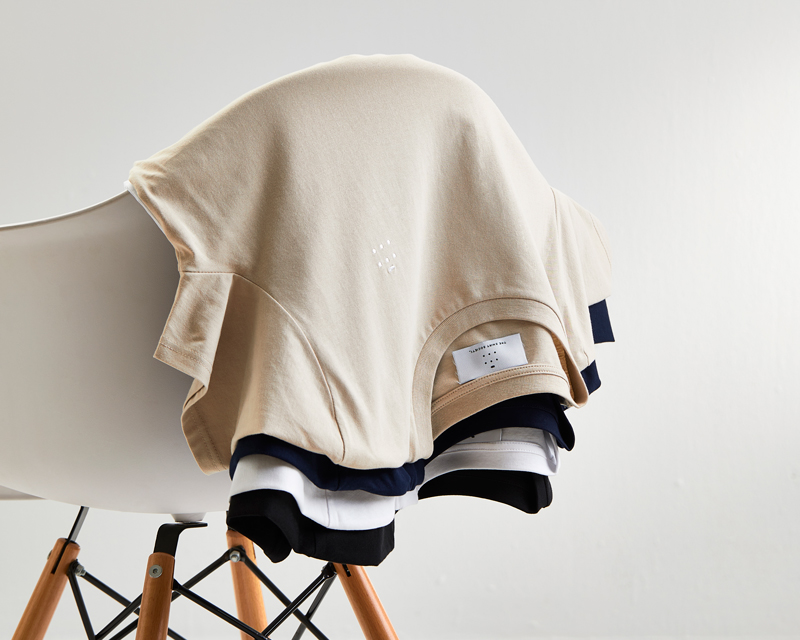 Tell me about the solution. How does it work?
The solution is dedicated to saving time and streamlining the retail process. Our bespoke platform has been built with this in mind. Every month a member will sign in, choose the shirt, polo or tshirt they want from our specialised selection - so effectively they're getting great clothes with zero effort.
Our solution helps in many ways. It saves you from shopping for the items you don't really need. We only provide really top quality, functional products. I think that is so important in the world of fast fashion in terms of making our purchasing habits more sustainable. You're minimising your consumption to the clothes you really need, on a monthly basis.
The platform remembers you and your fit, so you don't constantly have to search and try items on, once the fit is right, we just keep sending the good stuff in the size we know that works.
It also helps keep a lid on spending - which we all struggle with from time to time! Members know they can get 1 shirt, 1 polo or 2 tshirts per month for the same fixed price of £29.95 - plus we're adding more essential products all the time. Don't need anything that month? No problem, you can skip the month if you need to.
How many on your team and how did you build and grow it?
Currently we're at 5 full time and 3 part time staff spanning most areas of the business from design, tech development, operations and finance. We're just starting to recruit more people now that we are growing; by the end of 2020 we should have a team of 10.
Initially it was just me, but our now creative agency, InHaus, reached out early on and they were integral to building the platform. We raised some money in early 2020 and began to build our infrastructure and team out. I'm excited to continue to build a team that wants to ruffle some feathers in this traditional market.
Do you have any competitors, if so, how do you differentiate yourselves?
In the shirt world, we do have a couple of main competitors, but these are also very traditional companies - ones our customers are tired of! There are not many people providing an offering to the same level of flexibility as we are. There are a couple that do shirt subscriptions, but the price doesn't work, the wait times are long and the story isn't compelling. We compete by putting members first, really listening to feedback to offer products that our customers love, and always using technology to drive our offering further.
What funding process have you gone through?
Up to now, we've been lucky enough to have an amazing funding process. I was only 2 months into the trial phase of the business when a well known tech investor in the North West approached me. He made an offer within 20 minutes of the meeting! He invested a six figure pre-seed round, and that allowed us to build our platform, build our core team and set ourselves up to onboard more members. We are about to embark on another fundraising round to assist with our scale plans.
What challenges have you faced, and how have you overcome them?
There are challenges every day - it's a startup after all! If you asked me how we overcome them...in all honesty, I don't know! We just get our heads down and figure it out. There are never straight forward answers. I suppose a good problem we've faced is that we had too much demand. Currently we have to put a cap on how many members we could allow in, just to make sure we had all the stock. We're opening up to more new members at the end of the month (September) so I'm sure that will bring its own challenges!
How is your business profitable?
We're not profitable yet! We are investing a lot into our platform and building something that will allow us to scale quickly. Hopefully soon!
How has COVID and lockdown been for you?
As I'm sure it has for everyone, it's definitely been testing and challenging but on the whole it's almost been a perfect storm for us. We've been able to quickly adapt to the environment which is a benefit of having an agile startup. It has also allowed to take more time with our product, develop further and understand the needs of our members.
Operationally, working from home doesn't work for me, I need to be around the team, around the product and in the office. We've managed well but I think we're all looking forward to being back together.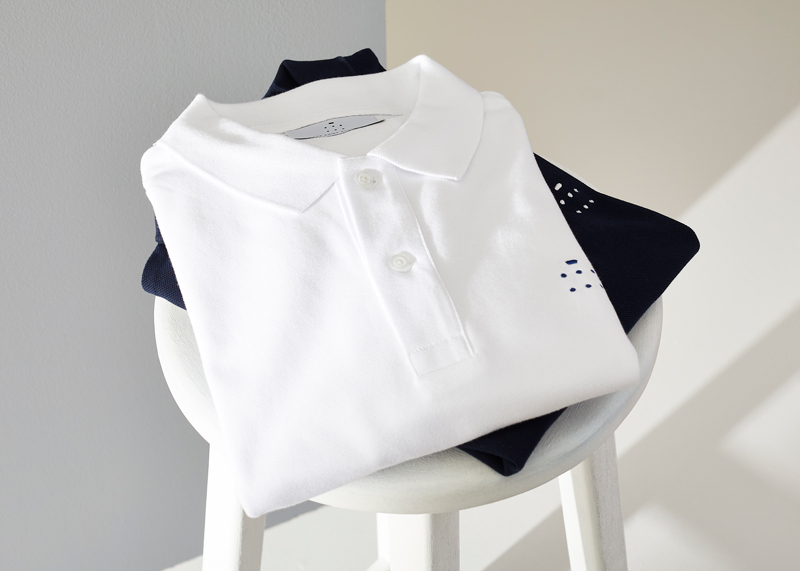 What's next for you guys? What is your strategy for growth?
Our next stage is activating another 1,000 members. We have to cap our growth numbers currently based on our inventory, so our focus is to build to 10,000 members by July 2021. We have around 6,000 people currently on a waiting list, so we want to communicate with those well and see how far we can get. From a product perspective, we'll keep the offering curated but we'll be expanding our colour ways so there really will be no reason to not use us!
We're focusing on the UK for the next 12 months, but there's definitely ambitions to scale our business into more territories around the world.
The waiting list for the next round of members is now open. Register your interest here.