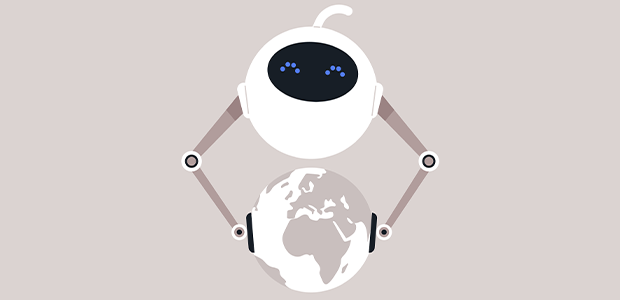 Top traveltech startups causing turbulence in the industry
This year's edition of Tourism Innovation Summit (TIS) featured some fantastic traveltech startups on a mission to revolutionise the travel industry. The event finished up with the Touristech Startup Fest, where 40 startups pitched their businesses to a jury of industry leaders and investors. Of those, we have rounded up a highlight list to share these businesses with you.
Builtrix
Builtrix provides data-driven energy intelligence. Builtrix is a cloud-based tool that combines big data analytics and AI with energy efficiency. Its SaaS solution enables facility and property managers, energy services providers and consultants to report on energy consumption, analyse usage patterns as well as inefficiencies, and detect anomalies in real-time. It supports companies to optimise the energy efficiency of their buildings and to reduce carbon emissions.
Builtrix's mission is to help its clients use less energy and create less pollution through the use of its tech and tips, and sees a future where the smart use of energy data makes the world a better place.
Coddy
Coddy offers geolocated urban adventures which guides users around a city with a map that shows points of interest.
Coddy is an activity that mixes tourism with gamification, allowing parties to play along whilst exploring a brand new city. Users are given the opportunity to (re)discover the city and explore it in a different way. At the locations, users are given riddles to solve or challenges to complete. Coddy brings gamification to tourism to bring the fun back to exploring cities.
Curated planet
Curated Planet provides a communication and location-sharing platform for tour operators that eliminates the stress of tour pickups, meeting points, and last-minute itinerary updates.
It is a valuable tool, able to reduce manual costs by automating all manual communication flows, streamlining communications through two-way and automated messaging, as well as driving repeat bookings by optimising cross-sales to boost revenues. Even better, the platform is multilingual, ensuring that no important information gets lost in translation to leave any tourists behind.
Greener Act
Greener Act is the first-ever app that allows travellers to make a positive change by engaging in community projects and supporting local causes, at home, and when travelling the world.
The app gives travellers arriving at their destination awareness of local sustainable places (Greener Places) and activities (Greener Events). Through the digital platform, local organisations and businesses are empowered to create, measure and deliver more sustainable, conscientious and purposeful experiences. By showing interest, participating, and contributing, travellers actively demonstrate their commitment towards community engagement and environmental protection. It gives
Kultours
Kultours is a travel platform that offers immersive cultural experiences to travellers by exploring the places that inspired famous books, movies, and TV shows in unique and tailor-made travel guides. It takes travellers on a journey through the stories they love, allowing them to visit real-life locations and experience the magic of their favourite stories firsthand.
In these guides, travellers can find detailed descriptions of the story and how it is related to the destination, how to get to every spot described in the stories, interactive maps, and much more.
NomadX
NomadX is on a mission to revolutionise the way remote worker travellers live, work and travel with on-site communities. NomadX was developed to meet the needs of the rapidly growing community of slow-traveling remote workers and Digital Nomads. Founded by digital nomads, the founders know what the market is looking for: community-first focus, thriving digital nomad communities and affordable accommodations in highly attractive remote work locations.
The startup works with local governments to build real, on-site communities, ‍boosting local economies and creating meaningful experiences for digital nomads who still want to be part of a community. This is currently in place in Pipa, Lisbon, Caparica, Cabo Verde, and Madeira, with plans of continued expansion.
Passporter
Passporter is an app that brings together all the information that a traveller needs to travel: inspiration for a trip, the planning process, booking experiences, and information about the trip itself.
Everything revolves around a 'virtual passport', hence the name Passporter. Through the passport, travellers can also record trips that have been made or planned, through unique geolocated photographs of the exact point where they were taken, so that other travellers can also visit that same place.
Travelvrse
Travelvrse was started to create fully immersive travel experiences. It gives hotels and attractions a direct booking platform to unlock more audiences globally. Millennials and Gen Z are driving the huge growth of leisure travel but find the booking experience (perfect pictures and reviews) frustrating. Similarly, hotels struggle to engage prior to travel with users who have booked through OTAs such as Tripadvisor.
This is where Travelvrse comes in. The startup partners with hotels and attractions to provide a virtual experience to help travellers decide on their next destination. It can drive engagement through the creation of a digital twin in the Metaverse of hotels and attractions and merges gamification into the booking process. It also incentivises users to visit these locations in the real world.