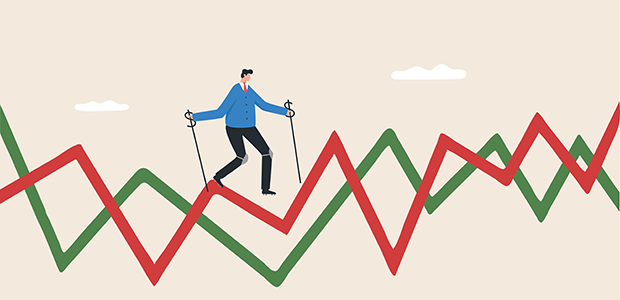 Top tips to surviving recession
It has been said that 'when the going gets tough, the tough get going'. But in reality, when a recession is looming and the business environment gets even tougher than normal, many more businesses, especially early-stage businesses, will fail.
Businesses can fail at any stage of the economic cycle, but surviving a recession is much more difficult than riding the waves of a boom. When the general trend is positive everything is easier, but during a recession, everything is more difficult.
At the time of writing, it would seem that a recession is on its way and that all businesses, large and small, need to be prepared. Sufficient financial resources are one of the cornerstones to survival but even that is multifaceted. So, what are the top tips to surviving a recession?
Finance – If your business is profitable and cash-flow positive then life is much easier, but most early-stage businesses are not, or at least not both. Scaling businesses consume cash.  During recession the cash runway needs to be even longer than the normal minimum of six months.

Fund raising – This will be even more difficult than in easier times as many angel investors will not want to commit funds during times of uncertainty and not all VCs will have funding ready to commit to new businesses in case this is required to support previously funded businesses in their portfolio. This will mean that raising finance will take longer than during the good times and, in some instances, it may not even be possible until after the recession is over.

Pricing – When inflation is high many input costs rise rapidly. Not just the wholesale cost of any products but also any production costs, energy costs, salaries, and everything else. How much of this you can pass on to the customer, and how soon, will depend on your product or service and the elasticity of demand. That is, if your prices increase by 10% do your sales reduce by 10%? But whatever the case, in order to protect your business, it is necessary to protect your margins. The more of a necessity your product is the easier that can be.

Costs – Any business should constantly review costs to ensure that they are controlled, but during recessionary times this becomes both more important to do but also more difficult to achieve.

Customer service – Ensure that customer service remains very good as during tough times customers appreciate good customer service even more.

Staffing – Likewise, ensure that you treat staff well. Not only is it the right thing to do, but well treated staff provide the best customer service and are also more productive.

Adapt and pivot – You and your business should always remain flexible in order to ensure that you are providing what your buyers want. During recessionary times, buyers often alter their spending habits, and your business might need to adapt, or even to pivot, in order to keep your existing customers or to attract new ones.

Scaling – Consider future plans with more caution. The combination of rising costs, buyers reducing spending, and raising finance taking longer, all mean that scaling your business comes with much higher risks, so amend your plans accordingly.
It is possible to read the top tips above with a sense of despondency, but that is not the intention.  Just as doing a SWOT analysis that looks at the weaknesses and threats in your business plan is done with the intention of highlighting them and preparing you for their possibility, so too is the list above. Knowing how your actions need to change to reflect the present economic circumstances is just another aspect of running an early-stage business.
Remember this, businesses that start, or survive, the tougher times of recession, are better, stronger businesses than those that have only ever known the good times.
Read many similar articles at BOOM & Partners.