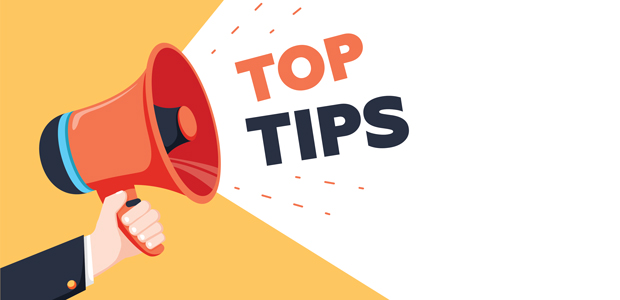 The top tips for starting a business
Welcome to a new series of articles where I will provide practical top tips on a wide range of decisions and challenges that early stage businesses have to make every day. Here I will look at everything from start up to scale up and from the more simple to the more complicated.
Often, when a founder has had that lightbulb moment and has decided to set up their own business and to develop a business idea that they have had, one of the earlier questions that they will ask themselves is what legal entity is best for them. Whilst technically there are quite a number of possible alternatives, including a CIC (community interest company) and an LLP (limited liability partnership), for most founders the real choice is to trade as a sole trader or a limited company. And unless it is to remain a very small lifestyle business then the only sensible alternative in most circumstances is to trade as a 'normal' limited company; that is a company whose liability is limited by the value of the shares.
So, having decided to set up a limited company what are the top tips for doing this?
TOP TIPS
Set up a limited company – The benefits of this are that it is a separate legal entity and this ensures that your personal assets are protected should the worst happen, but also it is much easier to ring fence its activities from your personal ones and so it is easier to do the accounts and all other aspects of running your business.

Choosing a company name – As well as choosing a company name that you like the sound of and you feel reflects what your new business will do, think how easy it is to remember and spell. Check with Companies House or agency that the name is available and also check that the domain name is available.

Use an online agency – Setting up a limited company in the UK is extremely easy. It takes about 15 minutes online with a credit card and is very cheap – simply chose one of many agencies and complete the forms. Whatever you do, do not pay an accountant or lawyer to do this for you as it will be one of the most obvious wastes of money that you will make.

Use an alternative registered office – By law, every company must have a Registered Office and it is that that appears on the Companies House register and where any official documentation is sent. But it can be any address and does not need to be the operating address. Use the agent's address or that of your accountant's or lawyer's as that way your home address is not made public, and it also has the benefit of making the business look much more serious. Indeed, having a city centre, professional sounding address can be better in so many ways than if the address is something like 'Rose Cottage, Acacia Avenue'.

Use an alternative address for the director(s) – Just like a Registered Office, each director must have an address shown, but you can use that of the agent or wherever else the Registered Address of the business is, and thus protect your privacy when the company details are viewed at Companies House.

Filing at Companies House – Always make sure that everything is always filed at Companies House in plenty of time and either the agency you used to establish the company, or your accountant, can do this for a very reasonable price. Any late filing will be fined.

Domain name – As well as securing the domain name that you will use for your new business, also consider securing other very similar domain names; that is, if you will use .com then also secure .net or a very near variation on the spelling of your domain name. This normally costs virtually nothing but ensures that others cannot get the domains later and cause potential confusion.

Trade mark – consider registering your company name or logo as a trade mark. It is not necessary to register, but depending on the business it can be advisable. This is normally quick and easy to do but can be quite expensive. Consider doing this in the UK (£170) or across Europe (€850). The individual cost is quite low but every variant must be registered in every sector that you want protection, and so it can be expensive in total as the costs are per individual sector. Many new businesses register in just the core sector to begin with. Make sure that applications are direct with the UK Government or EUIPO and not through an agent as these are totally unnecessary and expensive. For more complicated cases you might consider using an IP lawyer though.
Next week we will consider more Top Tips to help you run your new business.