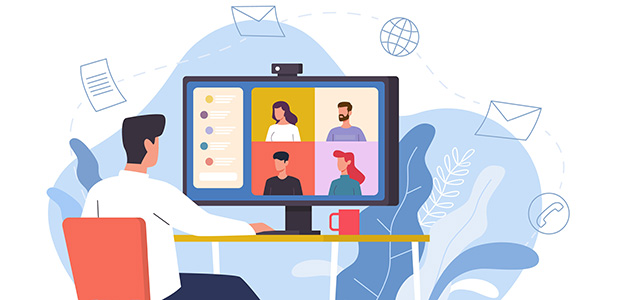 TOP TIPS FOR HIRING AND MANAGING REMOTE STAFF FOR SMES
Tom Price-Daniel is VP of Strategy at Teamed, a service-led platform which takes the hard work out of compliantly employing talent from anywhere in the world. Tom is an experienced Chief Revenue Officer with multiple exits.
This article originally appeared in the March/April issue of Startups Magazine. Click here to subscribe
The global talent shortage has nearly doubled since the pandemic, with employers now struggling to find candidates with the right mix of experience and skills to fill roles.
Could the answer lie in employing remote workers across different geographies?
The growth of remote work has provided organisations with opportunities to hire talent based on merit, not location, thereby overcoming skill shortages and capability gaps to build high-performing, diverse teams cost-effectively and at scale.
So, how can SMEs tap into this global talent pool effectively and create the best environment for their remote staff? From technology to regulatory compliance, here is everything you need to know about hiring remote staff for your small business:
Five remote hiring tips
1. Avoid bureaucracy and red tape by using an EOR
Hiring an employee to kick-start growth in a country or with a team of developers abroad used to require the painful process of setting up a local entity. This involved a lot of fretting about local rules and regulations as well as hiring solicitors, notaries, and accountants. The barriers to entry were significant. EOR platforms simplify this process by creating a one-stop shop for international expansion. You pay a relatively small monthly fee and the EOR will manage HR, payroll, tax, and compliance, so you don't have to. The EOR becomes an essential external partner to your team.
2. Take care of compliance, take care of your employees
Be mindful that employment regulations are not the same in every country. Don't assume it's the same as "home". Remember that labour laws can change at any time so it's crucial to be constantly abreast with the specific laws and regulations of the relevant country. For example, in Colombia, employees get a mandatory Christmas bonus and in Iceland, equal pay between genders is mandated by law. Companies like us at Teamed help make it easy for businesses to hire, pay, and take care of their remote workforces, by handling local regulations, payroll, benefits, and onboarding.
3. Investing in technology to help your teams thrive
To hire staff remotely, your technology should be fit for purpose. As the pandemic laid bare, it is the foundation for success but investing in technology doesn't have to break the bank. For remote teams to function successfully, the most important technology you will need are video conferencing tools such as Zoom, Google Meets, and Teams, however, asynchronous productivity tools like Monday.com, Confluence, and Notion are equally critical. With these in place, you can be assured that you are prepared to enable workflows across multiple time zones, which means you are ready to recruit talent from anywhere across the globe.
4. Consider time zones and be coordinated around the clock
The world is your new talent playground but it is vital to consider time zones. How and when will each person interact with your team? Do teams have overlapping working hours? If not managed properly, it can be an issue for communication, but the huge advantage is that you can have employees that can be reactive around the clock.
As a business, you need to be mindful of this challenge and ensure that your teams are aware, putting processes in place for effective cross-time zone collaboration. This also means that you need to have the right tools available to make communication and collaboration as seamless as possible.
5. Prioritise pre-arrival communication
You want to give your new team members a warm welcome and help them settle in smoothly. Create a well-crafted welcome kit and relocation guide. These resources will be a game-changer, providing valuable information about your company, its culture, and the logistics of working remotely. Include tips on time zones, communication channels, and any specific tools they'll need to hit the ground running. This way, you'll ensure your global employees feel supported right from the start, setting the stage for a successful working relationship.
Five remote working tips
1. Asynchronous communication is what you should aim for, but remember that Pings, Slacks, Huddles and Zooms are distracting.
Reduce meeting overload. Asynchronous communication allows you to share updates, ask questions and discuss ideas without gathering everyone in a virtual conference room. The content of most long meetings could be summed up in a simple email. However, transitioning to remote work sometimes creates a desperate desire for constant real-time interaction. If not managed properly, this can result in an overload of video calls and messaging, which hampers productivity and overwhelms employees. Remember, just because you can communicate instantly, doesn't mean you always should.
2. What works in an office does not always work remotely
In an office, information passes from one colleague to another constantly as people pick up on tiny pieces of information from phone calls, general office chat and overheard conversations. This does not exist in the virtual world. As a result, you need to be much more prescriptive with how you share and document information as you are not physically present in a room together. New joiners need access to information to get to grips with their role quickly so how are you going to encourage collaboration and information sharing? Think about the employee experience and journey. How do you make people feel "in the loop". One trick to try is to have regular standups where team members come together for 15 minutes to share their work and challenges. While we've stressed the importance of avoiding excessive meetings, maintaining regular communication is still vital for remote teams. Encourage short, focused check-ins and status updates. These brief interactions help build camaraderie, maintain team cohesion and address any concerns before they escalate into larger issues.
3. Embrace a transparent and inclusive culture
In a remote setting, fostering transparency and inclusivity becomes even more critical. Ensure that your communication channels are open and all team members have access to the same information. Avoid exclusive cliques and encourage collaboration among team members from different backgrounds and locations. By promoting an inclusive culture, you'll boost team morale and creativity while minimising misunderstandings.
This is often easier said than done. But you can lean into culture creation with a little forced fun. For example, here at Teamed, we recently held a photo competition, where all Teamers had to take a photo of themselves working where they live. Seeing people working in parks, beaches, and cities across the world reminded us all of the benefits of remote working but the pictures also kicked off some conversations as employees shared a little insight into their lives.
4. Define clear expectations and goals - so people don't feel lost.
One of the biggest sources of employee turnover is a lack of development. Remote working can exacerbate this. An increased feeling of being "lost" at work is made worse by being away from colleagues and not getting informal feedback and direction. It's essential to set clear expectations and goals for your staff in a remote environment. Make sure everyone understands their responsibilities, deadlines, and performance metrics. Establishing well-defined objectives will not only keep your team on track but also provide a sense of purpose and direction, improving overall productivity and cohesion.
5. Humanise the virtual vibe
In the digital realm of remote work, emojis and gifs hold power to uplift morale and turbo-charge communication on platforms like Slack. Remote work can sometimes feel impersonal and isolating. Emojis bridge the gap, infusing a dose of humanity into digital interactions. They let team members showcase their personalities, humour and empathy, forging connections and camaraderie even through screens.
Social media channels offer another chance to celebrate success and create environments that reflect your company ethos. Anyone who has ever posted on social media knows what it feels like to get a tonne of likes. You may also know the sense of angst you get when you post and no one responds. Be generous. Give the dopamine hit. Acknowledge interactions. Make your space busy, make it loud, and make it unique to your company.
At Teamed, we have taken this one step further, and we have customised our channels to have emojis that are unique to our team. One colleague who loves the Wu-Tang Clan gets their "w" symbol on every good new post he shares. We use a running Sonic if people are winning new clients and onboarding them within 24 hours. This turns a plain, white-walled room into a technicolour theatre which is welcoming to visit.
More than anything else in their businesses, smart small/ medium-sized business owners recognise that staying on top of the talent gap is critical for the long-term health of their businesses. 
Do these things successfully, and your company will be able to survive and thrive even in times of skills shortage. Global talent was historically the preserve of multinationals. With Employer of Record platforms, SMEs can now get in on the act. The best talent in the world is waiting for you. Go get it.