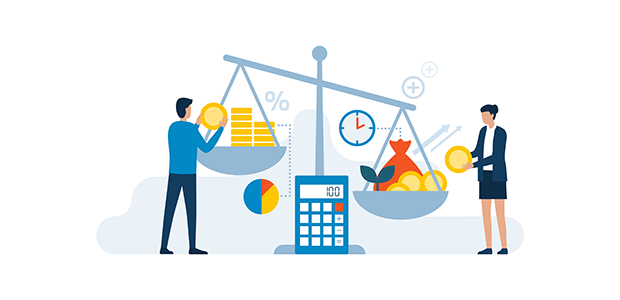 Top Tips to Getting Investment Ready
If you want to scale your early-stage business, and to grow it quickly, then it is quite possible that you will need to raise investment by selling part of your business to new investors. This is done by the business issuing new shares which has the impact of leaving the original shareholders owning the same number of shares that they did, but a smaller percentage of the total.
Despite this dilution, owning a slightly smaller percentage of a larger business that has the resources to scale makes your shareholding more valuable than owning 100% of a small, stagnant business.  But to attract new investment, and to get the best valuation at the time of investment, certain steps are necessary.
Not only do you need to ensure that your business is sound and that you have a solid proposition for the future, but you also need to be able to demonstrate that it is being run efficiently and that you and any management team are the right people for the job. You need to have a good story and you have to be able to tell that story well. Getting investment is fiercely competitive and you need to be able to demonstrate to any potential investor that investing in your business is more worthwhile than investing elsewhere.
So, what are the top tips to getting investment ready?
Sound Business – Your business, or your concept if it is a start-up, and you when looking to raise pre-seed funding, needs to be sound. That is, you need to be able to demonstrate that you offer a product or service that people are prepared to pay the price that you want for your offering, and, at that price, you will ultimately have a profitable and expanding business.

Sound Management – As an early-stage business, investors will be investing in you and the management team at least as much as in the business concept itself. As such, working with the right co-founders and making the right initial senior hires, not only ensures that your business is best placed to succeed, but it also improves the chances of raising finance.

Systems and Procedures – You will need to be able to demonstrate that you have systems and procedures in place to ensure the smooth and efficient running of your business and that these can be expanded as you scale.

Business Plan – Having a full business plan proves that you have worked through every aspect of your business and enables you to be much better placed to understand the opportunities and threats. It also provides potential investors the detail that they will want to see.

Financial Forecasts – These are an integral part of the business plan, and the headline numbers will be used for the pitch deck. Any forecasts need to be built on realistic and defendable assumptions.

Pitch Deck – Perhaps the most important document in getting investment ready is the pitch deck, as this is the 'door opener' and should be thought of as the trailer to an upcoming blockbuster film. It is used to encourage the reader to want to know more about your business and the investment.

Advisory Board – Almost as important to both the success of the business and the success of the fund raise is having a quality advisory board, as this will be seen by any potential investors as being very positive.

Data Room – All of the documents that a potential investor might wish to see should be prepared and placed in a data room. This would include documents such as certificate of incorporation, memorandum and articles of association, cap table, major contracts, employee contracts, any leases and agreements, and anything else that has an impact on the business

S/EIS Advance Assurance – Obtaining this prior to seeking finance is always an advantage as many angel investors and even specialist VC funds will not invest if this is not available.
Ultimately, getting investment ready is all about ensuring that your business is as fit and healthy as possible and that you are able to tell your story in the best possible way. These things will make it more attractive to investors and this, in turn, will help support the valuation.