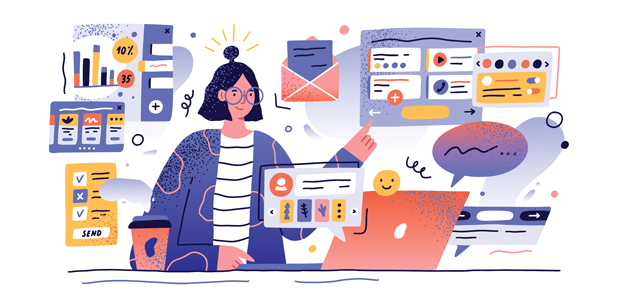 Top tips for female entrepreneurs
Grenade is one of the UK's leading healthy snacking FMCG brands, offering high protein and low sugar nutrition products. Officially launched in 2010, Grenade successfully secured a prominent position in the Sunday Times' Fast Track Top 100 for four consecutive years, with its products now sold by leading retailers in over 80 countries worldwide. Here we talk through  defining moments in developing Grenade, whilst providing top tips for female entrepreneurs inspired to launch and grow their own business. 
Operations before sales
In May 2010, we exhibited Grenade at Body Power, the UK's leading health and fitness exhibition, held at Birmingham's NEC. With a limited budget and zero brand awareness, we used an army tank for our exhibition stand, enabling us to attract the attention of influential people within the industry, whilst perfectly representing the brand.
After the event, the Diet and Wellness Buyer from GNC contacted us, having seen our product and wanting it to be stocked in stores throughout the USA. As a young brand, we were very excited about the opportunity and immediately jumped at the chance. However, this proved to be incredibly challenging as we had no team on the ground in the US, we knew nothing about FDA regulations and had no clue about to effectively market to a US audience. As a result, the product didn't sell as well as we hoped and we ended up buying a percentage of stock back.  
Although a real defining moment for Grenade, this provided an early lesson in business. As an Entrepreneur the big and exciting deals seem too good to miss, but if you don't have the right operations in place before committing to it, it will prove difficult to make it work. For us it was a huge financial outlay, and we would have benefitted from going for low-hanging fruit first.
Maintain majority share
In 2014, we received our first round of private equity investment with Grovepoint Capital, which both de-risked the business and allowed my Business Partner and I to receive financial reward for the hard work we had put in to date.
Grovepoint Capital were great to work with and made some excellent changes to the business to drive continued and accelerated growth. One of these changes included the appointment of vital personnel, such as a Financial Director, who proved fundamental to the continued success of the business. Prior to this point, we had always operated lean, invested in very few staff and overworked ourselves for years, taking no holidays and no salary.
As a result, we quickly learnt that taking investment provides that much-needed support business owners require to really develop a business, whilst enabling us to focus on our long-term objectives for the brand. However, it is important for all business owners to consider the share percentage they are selling when taking investment. Although Grovepoint Capital allowed us to run the business as we liked, in hindsight I wouldn't have sold a majority share as you effectively loose overall control.
Be disruptive
In 2015, we introduced 'Carb Killa' to the market – the first ever protein bar that tasted like an actual chocolate bar. This was a true game changer for the industry, as prior to this point consumers could either purchase protein bars or chocolate bars.
In launching this product, we successfully created a whole new category in retail and became one of the UK's leading mass market FMCG brands, demonstrating that disruption breeds results.
Since inception, we always worked hard to think differently with Grenade, proving that to create a memorable brand and to dominate your industry sector, you need to disrupt and innovate.
What female-led startups should consider
Entrepreneurs and business owners globally are now facing a challenging time in battling through the impact of covid-19. However, with adversity comes opportunity and I would, therefore, advise female entrepreneurs looking to launch and develop their own business to consider the following top tips:
Follow your gut: As an entrepreneur, you know what is right for you and for the business, so it is imperative that you follow your gut instinct. Over the years, you will seek and receive advice from loads of different people, with some relevant and helpful and others not. The decision you make should sit right with your own instincts and should never be questioned or compromised.
Take chances: When building Grenade, we were never worried about taking chances or making mistakes, as long as we learnt from the experience. Although we are currently operating in uncertain times, those who do take chances, are inventive, innovative and able to think outside of the box despite adversity, are those more likely to succeed. I
Stay true to your brand: As an entrepreneur, your brand will be reflective of your personality and the reason why you started your own business. Not everyone will warm to it or will like it, but that's ok. Staying true to your brand is more important than changing it to appeal to the opinion of others.
Hire early but hire right: When you first start a business, you will naturally do everything yourself as you build enough capital to employ staff. However, so many startups fall into the trap of either hiring too late or hiring people with a low skillset to save costs. Both situations prevent growth and result in the business owner doing all the work. It is important to hire good staff from the outset to provide you with the time to focus on what you do best.
Get Head Space: No-one comes up with their best and most-innovative ideas when sitting in the office and staring at the screen. Although it is important to put in hard graft, it is just as important to give yourself the right head space to evaluate what is or isn't working within your business and to generate new and exciting ideas that will support continued growth. Without head space this simply isn't possible.