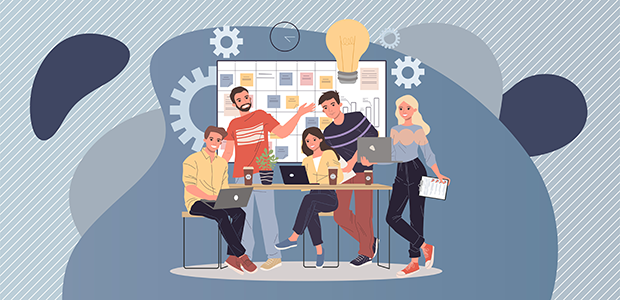 Top tips to an advisory board
Working with the right partners can make the difference between success and failure in almost any scenario, but this is even more true when running an early-stage business.  As a founder, it is simply not possible to know everything that needs to be done and the best way to do it.
Even if you are experienced and very knowledgeable about such matters, it is not possible to have enough time to focus on, and act upon, everything that needs to be done to ensure that any opportunities are maximized, and mistakes are not made.
Having a co-founder will reduce the pressure a little but it will always still be necessary to work with others.  The first hires and the top hires are always crucial to the development of the business but often this has to come after raising finance.  This means that other input is needed on a number of levels.  It makes good commercial sense to use an accountant, and most will employ a lawyer for at least some tasks.  Other short term or project assistance is also often used.
Many founders do not immediately see the need for having a good Advisory Board, but it can often be one of the most important steps that they will take in determining the future of their business.  It can be important from the moment that the business is first established but if raising finance then it becomes a necessity.
So, what are the top tips to an Advisory Board?
Timing – A good Advisory Board will add value to your business at any stage, but when looking to raise finance any investor will want to see one as it will reduce risks in the business and increase expertise.

Size – For an early-stage business it is typical to have an Advisory Board of between two to five people and their skillsets or areas of expertise would typically complement each other.

Proactive / Reactive – On an Advisory Board it would be usual to have one or two members that are proactive and quite involved with the business, whilst the others are there on a reactive 'in-need' basis and to add their contacts and CV.

Composition – As well as adding wider and more experience to that of the founding team, the purpose of the Advisory Board is to fill in the knowledge gaps that the founders do not have themselves.  This may be areas such as finance, marketing, or indeed on areas directly related to the sector in which your business operates.

Relationship – Just like any other partner that you work with it is important that there is a human connection and respect, as without this the working relationship will never yield what it should do and can lead to more stress than it removes.  Members of the Advisory Board should be a long-term relationship, so these points are even more relevant than for short term relationships.

Value – The type of Advisory Board member that you will want will typically be too expensive for an early-stage business to employ full time in an executive capacity but having such people part time on the Advisory Board can be an extremely cost-effective way of accessing the value that they can bring.

Contacts – When deciding who to invite to join your Advisory Board it is advisable to ask those that you already know and respect, or to ask for recommendations from trusted contacts.
A good Advisory Board should be seen as a necessity rather than an option, and if your business does not already have one then the biggest top tip is that it should.