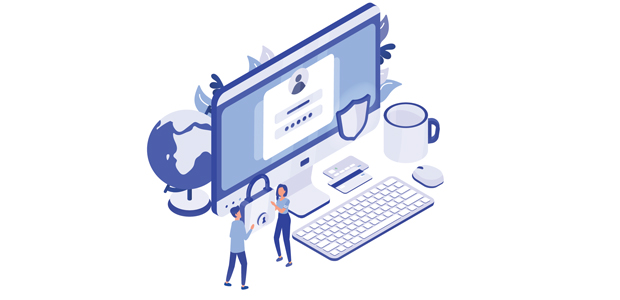 Top tech tools to help boost finances during COVID-19
The current pandemic has brought shock and uncertainty to businesses across the world. From global heavyweights to SMEs that are the backbone of the British economy, the question for many leaders is, how can we keep afloat during this crisis? Thankfully we live in a digital age where many businesses can be taken online. Along with government support, there are many tools that can be easily accessed to pivot during this period. 
If you have taken a financial hit, we have asked Shereen Hoban, a Business Coach at Shereen Hoban Coaching to offer some advice on top tech tools that will help boost your business during the downturn:
Create a successful business online
As consumers move online, it's important that businesses have a fully functioning and easy to use website. A recent study found that the UK's internet usage has roughly doubled as we take our lives online during lockdown.
Wix.com offers a range of free and paid-for features to help create and manage an online business. This includes sales and marketing, video and audio, plus hosting and invoicing. It also offers a range of website optimisation features such as content management, analytics and mobile optimisation. For those that need to grow their online business, there are tools to help with capturing leads, content marketing, driving sales and growing customer loyalty.
Manage your bookkeeping in real time
Keeping on top of finances is critical, and Xero has been designed so you can check your accounts in real-time. The cloud-based small business software helps manage invoicing, bank reconciliation, inventory, purchasing, expenses, bookkeeping and has become hugely popular internationally with SMEs. It can also help manage tax payments and help you become MTD-compliant.
The platform also allows for unlimited users at no extra cost and is accessible via your mobile phone which means it's handy to check on the go, along with offering 24/7 customer support. 
Forecast your future profits
If you need help forecasting your future bank balance without the need for spreadsheets, Float, is the perfect forecasting tool. It prepares you for different payment scenarios and 'what ifs', to give your business the best chance of success. You can save an average of 8 - 10 hours a month by using the platform and it shows you the impact of hiring new staff, losing a client, increasing expenses, or receiving a late payment. The accuracy will help you make business decisions with confidence and it can be easily connected with Xero too.
Manage workflows easily
Working remotely can prove difficult for employers to have full sight of what their staff are working on. TRELLO is a digital workflow manager allowing for a full view of task progression through a digital work board. The online platform allows managers to assign tasks to different employees along with functionality for members of the team to add notes, feedback and mark when tasks have been completed. There is also options to add due dates for each stage of task progression helping ensure employees complete their tasks in a timely manner.
Use email marketing to your advantage
During social distancing, businesses need to invest in new ways to market to their customers. Email marketing is an integral way to reach consumers during this time, whether it be promoting new products and services or updating your customer base on any changes being made to the business.
MailChimp is an all-in-one email marketing platform that allows you to set up and send out a number of different email marketing campaigns all from one place. Upload your customer data, design and schedule send-outs and see analytics all in-platform, allowing for easy monitoring of campaigns.
Streamline your social presence 
A recent report found that 45% of global consumers are now spending more time on social media during the COVID-19 pandemic. As your customer base moves to become more digital, your company will need to follow suit. Sales Force Social Studio is an online CRM resource built to help you manage all your business' social media in one place. Their integrated system allows for publishing, engagement and reporting all in platform making it easy to keep on top of your social presence.
While users take more of their conversations online it can also be harder for businesses to gauge the public's sentiment around their brand. This resource also has an easy to use social listening tool allowing businesses to scan public facing social media posts to gain insight around the sentiment and type of conversations consumers are having about your business including keywords, location and frequency of conversation.