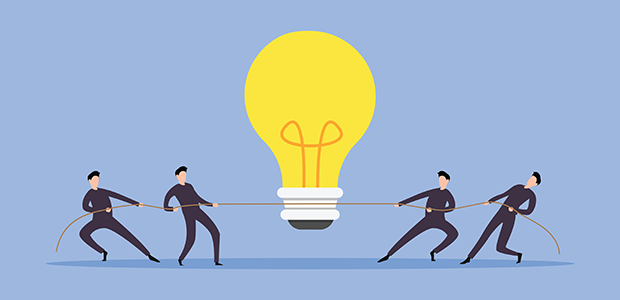 Top five intellectual property mistakes and how to avoid them
Every business has intellectual property (IP) assets, even if they don't realise it. And those businesses that leverage these intellectual assets from the get-go are more likely to increase their opportunities for growth and their ability to attract investment. But all too often, businesses make mistakes that lead to their intellectual property being unprotected or to other unforeseen issues arising, so, here are my top five IP pitfalls to avoid.
Choosing the wrong brand name
It can be tempting to put your name on your brand. If you're a creative entrepreneur, you're bound to be proud of your business and keen to be associated with it. However, you should avoid using your name as a brand as this may lead to problems in the future should you want to leave the business or set up elsewhere. Similarly, you should avoid any brand name that is overly specific or descriptive as this will also constrain future possibilities.
What should you do?
Choose your brand name carefully. Understand what is registrable as a trademark and make sure you avoid anything that is too like other brands. Have an eye on the future. Consider how your brand will be impacted by future expansion into additional goods, services and countries. And finally, get your brand cleared professionally. It's worth setting off on the right foot.
Not owning your brand
You may be surprised to learn that if you have commissioned work from an external party that does not mean that you own that work outright. Ownership stays with the creator and not the commissioner. This is particularly true of website and logo designs created by external contractors.
What should you do?
Make sure, when you are using a third party, that you have agreed in writing that ownership will be transferred to you. Bringing in legal help to draft a contract that protects your interests at this stage may save you time and money in the future. And if you're further down the line and considering a re-branding exercise, the same issues exist. It is very unlikely that any external agency will have cleared new brand names or logos, and you may risk devaluing your registered brand.
Agreeing to joint ownership of patents and copyright
Though this may seem like an easy compromise, joint ownership can, and often does, lead to very real issues. In practice, it means both parties can do what they like, and if one owner has a different vision or uses the copyright differently, you can quickly end up in dispute.
What should you do?
Clarity is key. Take time at the beginning of a relationship to work out the ownership. Difficult discussions at the outset, before real value has been created, will save complications down the line.
Misusing trademarks
As businesses grow, it is not uncommon for the misuse of trademarks to creep in. This will erode the effectiveness of your registrations and ultimately devalue your mark.
What should you do?
I would recommend developing written 'Brand Standards' that detail exactly how your brand should be used. Disseminate this information around your business and act quickly if you spot any misuses. It is vitally important that your registered trademarks are used in the exact form registered.  You will find that protecting your brand will in fact increase its worth.
Flying solo
When you are starting out, it is tempting to try to cut costs and manage everything entirely on your own. But you run the real risk of underestimating or mismanaging your intellectual property assets and hampering future opportunities.
What should you do?
A legal expert with Intellectual Property experience will help you identify and protect your portfolio of IP assets and give you the strategic advice and framework to protect and exploit your Intellectual Property Rights as you grow.