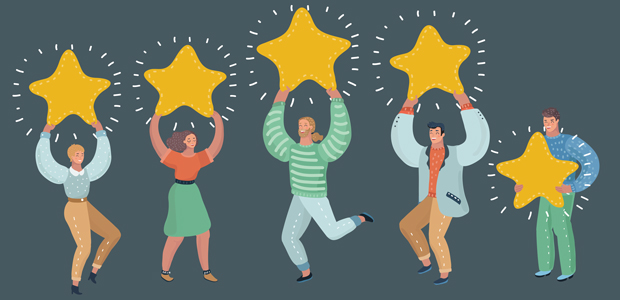 Top benefits of business awards for entrepreneurs
Entrepreneurs are always looking for new opportunities to raise their profile and drive their business forward and one way to do this is to win a business award. Even if you are not successful it is a great way to take stock on progress to date.
The benefits of participating in, never mind winning, business awards are immeasurable including boosting team morale, driving competitive advantage and securing trust in your business. If awards aren't yet on your agenda, you are missing out! Within this article I will explain how to consistently win business awards and leverage the opportunities they present.
Increase Your Credibility
Social proof is one of the most influential factors in a consumer's decision-making process and business awards reinforce this. Not only does an award massively boost your business, it increases the credibility of your product for consumer's providing a concrete seal of approval that evidences the quality of the products or the services you offer. Making them much more likely to choose you over your competitor.
The power of independent validation
Independent validation provides an immeasurable testament to the quality of your offering. It is not just winning an award that is a great way to showcase how good you are in your sector, being a finalist or making the shortlist also demonstrates independent validation so shout about this!
Unifies teams
Talent retention is a critical factor in the success of a business and winning a business award can have very positive effects on team morale. Your employees will be able to say they work for an award-winning business, which could even help you attract more great talent in the future. Taking your team who have been fundamental in the award along to the ceremony can be a great unifier.
It brings great PR opportunities
There are many free PR opportunities that come along with an award win or shortlist. These will help to build the reputation of yourself and your business for consumers and with the press and could provide new business opportunities and new clients. Don't forget to share the news with existing clients too to strengthen these relationships. Make sure you put your best foot forward at the award ceremonies, as these are great networking opportunities.
So you have decided to enter a business award but how do you get started?:
Choosing the category – This is very important particularly for entrepreneurs where you may have less time and money. There are a vast amount of awards out there so spend time identifying what sort of award you would like to win – there is probably one out there! Target the one you really want.
Collate your evidence - Use your award entry to document your achievements to date and you're your USP. The judges might not have any knowledge of your business so clearly show what makes you different. Evidence is key so get client testimonials to support what you have achieved.
Know the criteria – Make sure you know exactly what is required of you – Does your business need to have been operating for a certain length of time?  Do they have a minimum turnover requirement? The entry criteria need to be evaluated and matched against your individual and company attributes and enter the award which you fulfil the closest right now.
Build an award calendar – Look over the course of the year and take stock of the ones that interest you. You could build an Award Calendar that includes the details, due dates as it makes it easier for you to target the ones you want.
Always be honest - The judges are usually experienced business owners, investors and experts and can tell if you are not being entirely accurate.